Don't suffer with unmanageable, frizzy hair any longer, book in for a Kerastraight treatment!
3rd September 2015
... Comments
---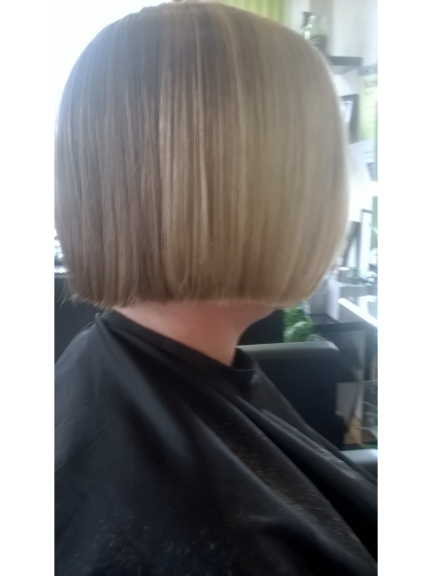 A Kerastraight treatment is ideal for those who want straighter hair that is more manageable and has less frizz. It was specifically formulated to help lock in moisture and to create a smooth finish to hair using only natural, chemical free ingredients that are designed to nourish.
The process can take anything from two to four hours, depending on how long and thick your hair is but, once done, it can last up to four months. You may find that the result does not last quite as long as you would expect following the the first session, however the effect will last progressively longer following subsequent treatments.
A specific shampoo and conditioner are usually supplied to help keep your hair in the best condition following the application of Kerastraight. If you run out or would rather use a different shampoo, you need to ensure that it is sulphate free in order to extend the life of the treatment. Other shampoos will affect the Kerastraight treatment and will mean that the results fade much more quickly. The treatment can be applied every 30 days, although you should get at least two months from it, and longer the more treatments you have.
Whether you have dyed or permed hair, hair that has been previously treated with chemicals or only been subjected to a regular trim, Kerastraight is safe and suitable for all hair types.
The benefits of going for Kerastraight over other keratin treatments that it contains no formaldehyde, there are no bad smells and the treatment does not irritate your eyes. There are different strengths too so there is a treatment for all hair types: fine or highly coloured hair, normal hair and very curly/coarse hair. Furthermore, the treatment is fully complete by the time you leave the salon unlike other treatments, some of which need to be left in the hair for up to three days. The hairdresser will apply the treatment, seal it in using high heat from titanium straighteners and make sure it is all washed out before you leave. It is because of this that the treatment can take up to 4 hours, depending on your hair.
If you're looking for a salon with staff specially trained to deliver Kerastraight treatments, then look no further than FresHair and Barbers. Get in contact today to book your appointment, or to receive a free consultation to find out more about the treatment.