Why Blackberry Hill Carpets Joined The Bestof

This week, it is my pleasure to welcome Gareth Wale and his team at Blackberry Hill Carpets and Flooring to The Bestof Market Harborough.
Over the past few months, I have followed the progress of this business situated off St Mary's Road and been highly impressed by the service, management and values of this independent family business.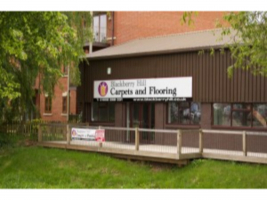 If you haven't come across this business yet - (you've probably seen the back of their showroom from the Sainsbury's car park) - you've been missing a gem.
Choosing new flooring for your home or business can be both exciting and daunting because you want to make sure you 'get it right' - the right choice to suit the environment, the best quality for your budget and the best value for your purchase. After all, you want it to last, and of course, it's got to look good.
What I like about Blackberry Hill Carpets and Flooring, they make it their mission to help you through each step of the purchase. They know their stuff and from experience know your dilemma and will advise you, either at the showroom or at your premises, of your options, taking all your circumstances into consideration. 
As Gareth says, it's not just about selling carpets or rugs, it's about making sure each customer is fully satisfied with their purchase regarding style, quality, fitting and price.
If you are thinking about refreshing your home or business with new carpets and flooring, I urge you to try Blackberry Hill. They are a very friendly bunch of people with loads of experience, and they have a great range of quality flooring products, mostly British made, all at very competitive prices.
See their feature page here, and call in for a chat next time you are in town - (just cross the bridge from the Sainsbury's car park).
Just say, The Bestof Market Harborough sent you and they'll probably put the kettle on!
Best regards
Simon