Thank You For Your Business Reviews

It is a well known fact that a customer's personal experience of good service is the goal of every respectable local business - and when you talk or write about your experience, it has a significant influence on consumer shopping.
Now, I'm sure you know that 'The Bestof' has been running a campaign to find the local independent 'Business Of The Year' as determined by yourselves and your written or online reviews.
We had an overwhelming response from the public, not only in Market Harborough but in several towns and cities in the UK, making it one of our best local and national campaigns ever.
The result, in case you missed it, was announced on February 1st and it was my absolute pleasure this week to present Jane Clifford and her staff at Wistow Cafe and Bistro, in the beautiful Wistow Rural Centre with no less than 3 awards - (as seen in the picture)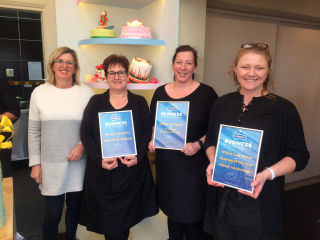 Overall winner in Market

Harborough

region with 146 votes
Winner of the national 'Catering' category,

And a top 100 business in the UK -

... all down to your recommendations and heart warming comments.
Many congratulations go, not only to Jane and staff at Wistow Cafe, but also to Paul at Harborough Blinds, and Luke and Mairi at Pro-Vale Pet Services who came a highly commendable 2nd and 3rd in the campaign.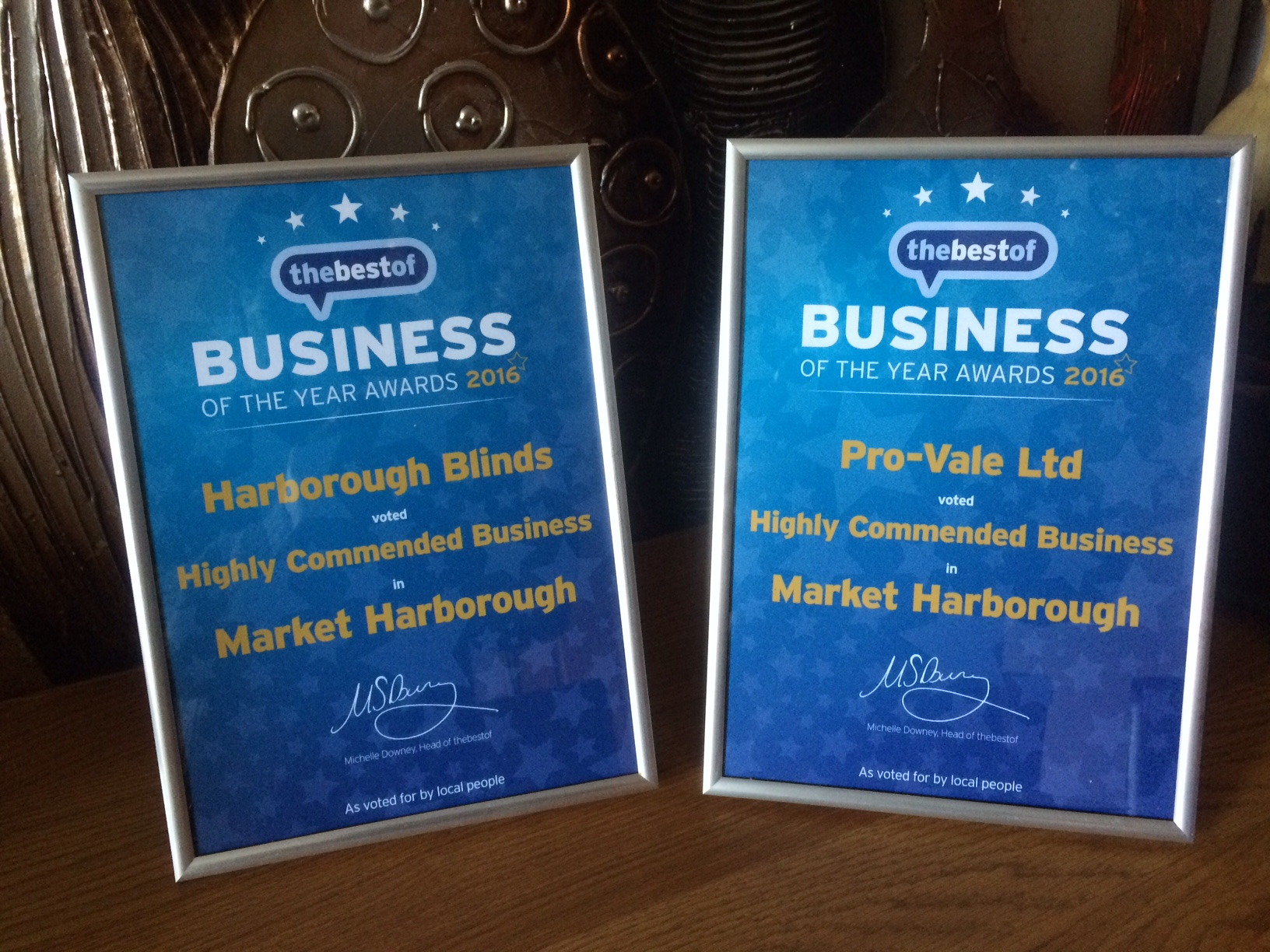 A video review has proven to be even more effective than the written word, and this week I was pleased to publish such a video about Adams & Jones Estate Agents in Market Harborough, and now Lutterworth. Watch the 3 min.video here or alongside their feature page.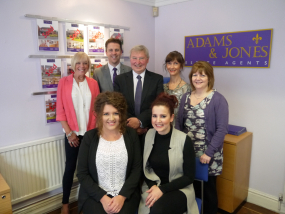 Moving house can be quite an ordeal for anyone, but less so if you are dealing with the right professionals, and this video clearly demonstrates and highly recommends the quality and dedication of customer service offered by the Adams and Jones team.
But of course, we probably wouldn't know that if satisfied clients were not willingly talking or writing about their experience.
Have a great week.
Simon