Harborough By The Sea? HIT Bring Sandpits Into Town
12th August 2009
... Comments
---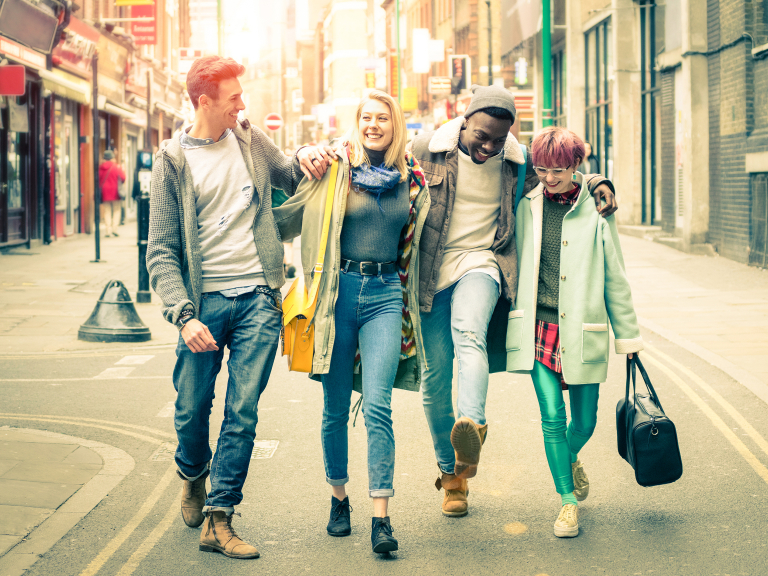 The sandpits and palm trees were back in town for a fun-packed day on the 5th August, and for once the weather meant that temperatures soared and the rain kept away - just.
3 giant sandpits surrounded by deckchairs transformed The Square into a seaside oasis that played host to sandcastle competitions; a colourful MC who kept everyone entertained throughout the day, and handed out free cotton reusable bags.  Children had a chance to take part in the the town street trail and spot the Harborough by the Sea postcards in local shop windows to give themselves a chance of winning a gift voucher to spend at George Hall Cycles.  Buckets and spades and slices of watermelon were all handed out free, and a Neighbourhood Watch tombola was very popular.
The event was organised by Harborough Improvement Team (HiT) and supported by Harborough District Council.  Chris Sewart, the HiT Town Development Officer said that, 'This was the second year that we'd held the event mid-week to encourage more people to use the town centre on a quieter day.  Initial feedback on holding the event on the same day as the Fun Across the Ages event in Welland Park  has been very positive and our aim in 2010 is to continue to develop the event with local partners to ensure that the event becomes sustainable, the local community continue to have a lot of seaside fun, and local traders benefit from increased visitor numbers.'
Great media coverage included articles and photos in the Harborough Mail (who also have a video of the day at www.harboroughmail.co.uk) and HFM came down to do live interviews over a couple of hours from the event (photos available at www.harboroughfm.co.uk).
Competition:
In our now eagerly anticipated annual competition HIT have 4 sets of buckets and spades to giveaway.  Email Chris at c.sewart@harborough.co.uk with Seaside Comp in the subject line: and the answer to this question:
What was the theme of the 2008 Market Harborough sandpits event?
a) Jurassic  b) Harry Potter  c) Egyptian
The winners will be drawn from a hat (or bucket in this case!) the closing date is 28/8/09 so go on have a go, you'll need those bucket and spades when summer finally arrives - in 2010!