Growing Up With Martin Hobbs Fishmongers
It was never going to be easy living up to the strict high standards of life and business as practised by her father Martin, when Jenny Hobbs took over the running of the family business in August 2003.
Jenny, the youngest of 3 sisters, was not exactly prepared when her father died but even though she had a 6 month old son Kai, she knew it was up to her to juggle family life with the responsibility of running the family business to keep Hobbs Fishmongers thriving. It was nothing less than her father would have expected of her and much needed by Market Harborough town.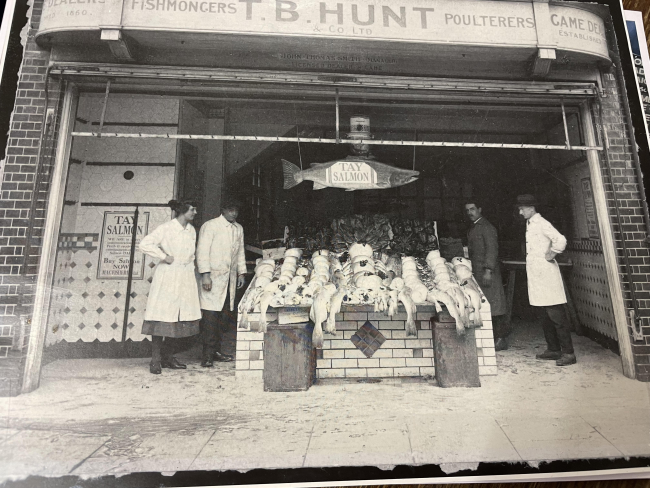 The Martin Hobbs Fishmongers site in Church Square, Market Harborough started life in 1860 as 'TB HUNT' - Fishmongers and Poulterers, but it wasn't until 1970 that The Hobbs family business was established.
Jenny recalls a 'strict but fair' upbringing as a child. From a young age, she and her sisters were taught the 'value of money' and a culture to 'live within their means'. She remembers her fathers highest "Quality is Paramount" standards and work ethic which she is thankful to have inherited and lived by from the start and she is proud to quote her father, "If it's not good enough for yourself, it's certainly not good enough for customers".
The day would start at 5.30am and until the end of each working day, Jenny recalls how her father's life and business standards of being honest with people, having a willingness to oblige and serve, and to 'go the extra mile'  have always influenced her in life and business and have greatly helped her continue the family business with great success.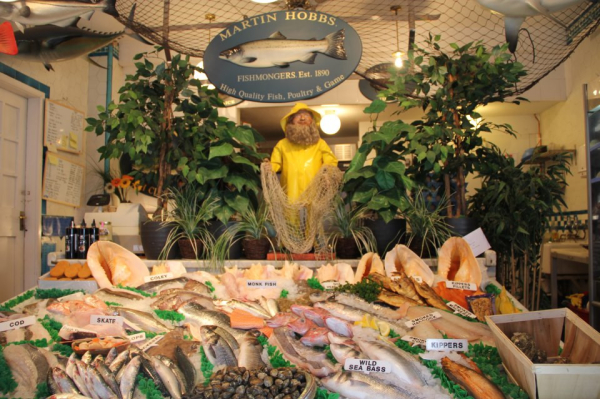 There are no shortcuts in business and life and each day has its challenges, setbacks and rewards but the value of doing an honest day's work upholding the family business' traditions .........  
 - maintaining the highest standards
- fresh, English caught fish
- sourcing and selling only the finest farmed wild English and Scottish fish - (cod, haddock, plaice, monkfish, dover sole, lemonsole)
- and a natural committment to provide the best possible customer service and experience

....... is priceless and ensures a good nights sleep!
Martin Hobbs Fishmongers
5 Church Square
Market Harborough
LE16 7NB
01858 464025