We know we should treat Mum special every day but Mothering Sunday gives you the chance to show your Mum how much you really care.
For some of you it's the time to remember all the great things you did together and how special your Mum made you feel.
Personally I will be raising a glass to an extra special lady who left us far too early.
This past year has been tough and we know you may have not seen your Mum for far too long so let's make it extra special.
Here are just a few ideas to help you:
How about a delicious Breakfast Box from Bradshaw's Farm Shop & Café? Available to pre-order and collect on Saturday 13th or Sunday 14th.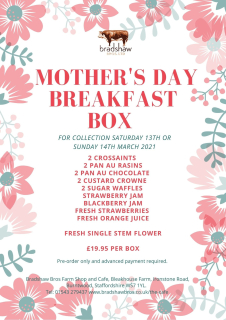 If you're in Burntwood then 'pop' in to the delightful Greenhills Nursery where they have Mother's Day pots with beautiful spring flowers to brighten up Mum's Day. They also have a small range of cross stitch cards for you to purchase.
Or what about this offer from the Arthur Price Factory Shop. available up until Friday only, be quick!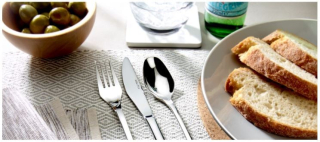 Why not treat her to some stunning jewellery? Contact ES Jewellery where they offer recognised brands including Thomas Sabo, ChloBo and the popular Pandora.
Lichfield's favourite business (according to you) The Cheese, Gin & Ale Barn have a huge selection of gins and they have some fabulous hampers that Mum would love. Or how about a Smash & Gin? Contact Lou for more details.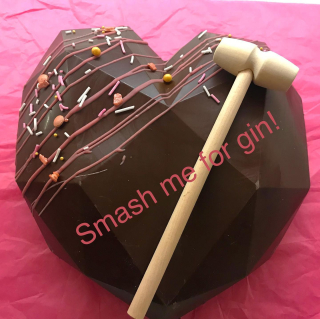 If your Mum is fascinated about Lichfield history why not book her a tour with Jono's Tourism? Jonathan offers walking tours in and around Lichfield. 
Something a little different..... How about a gift voucher for a Bread Making Course with Hunnypot Cottage? We've received some excellent feedback about the course.

Treat her to some high quality, stylish kitchenware from The Kitchen Shop. Whether you get her cookware, bakeware, coffee makers, pots or pans, she's sure to love it. Make sure you visit their online shop for decorative glass and gifts too.
Or try the The Lichfield Pantry for some indulgent but totally natural beauty products for Mum to try. They smell gorgeous.

If she's the gardening type, why not visit Lichfield Garden Centre. They have a variety of plants, whether they're indoor or outdoor, ornamental, big, small and everything in between; it's the perfect place to find something she'll love. Ask them about their gift vouchers ideal for sending in the post.
They maybe be closed at the moment but you can arrange to click and collect from the Arthur Price Factory Shop, they have a range of affordable gifts, perfect for Mother's Day. Contact them Monday,Tuesday & Friday.
Has Mum a desire to learn a new language? How about treating her to a session with the team from a Language for Fun? Whether it be French, Italian or Spanish they will have a class to suit.
Treat Mum to a beautifully presented Prosecco hamper from the team at Simply Prosecco. They have several different ones to choose from, just contact the team to order yours!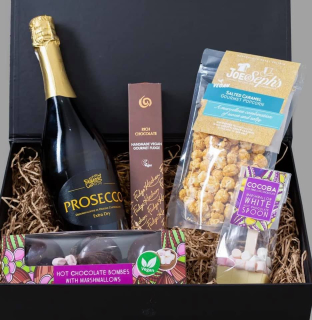 What about a gift voucher from The Wellbeing & Wellness Coach whether it be mindfullness or a yoga session, Mum can choose. Contact Susan to order yours.
Let's make all Mums feel extra special this Mother's Day!