Surbiton Farmers' Market: Rhubarb and Leek Challenge results
21st May 2013
... Comments
---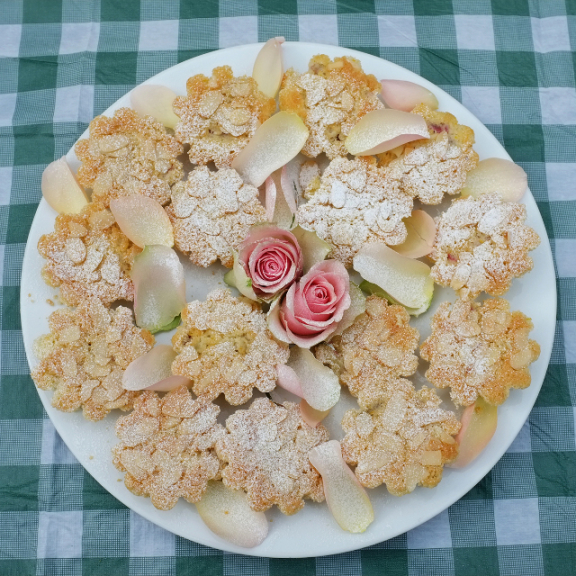 The winners received their prizes from Strictly Come Dancing star Camilla Dallerup.
Organised by award-winning Surbiton Farmers' Market, the competition marked the culmination of two weeks of foodie events during the first Surbiton Food Festival.
More than 30 dishes featuring rhubarb, leeks (or both) were entered, from cakes to cocktails and from soups to sausages...and even a model of Stonehenge made out of rhubarb!
Children from Maple Infants School provided food-based artwork and Surbiton Brownies helped collect funds for the local charities the market supports.
Celebrity judges Camilla and her husband, Hollyoaks actor Kevin Sacre, gamely sampled all the dishes and declared the winners and runners-up:
Professional winner: Richard Giles (French Table): Wild salmon with leeks, rhubarb and vanilla
Professional runner-up: Rubicon Bar: Rhubarb and custard fizz
Amateur (sweet) winner: Natalie Kontarsky: Rhubarb and almond madeleines
Amateur (sweet) runner-up: Anne Morris: Rhubarb crème brûlée and rhubarb jelly