SPOOKY Party Ideas for Halloween 2015
23rd September 2015
... Comments
---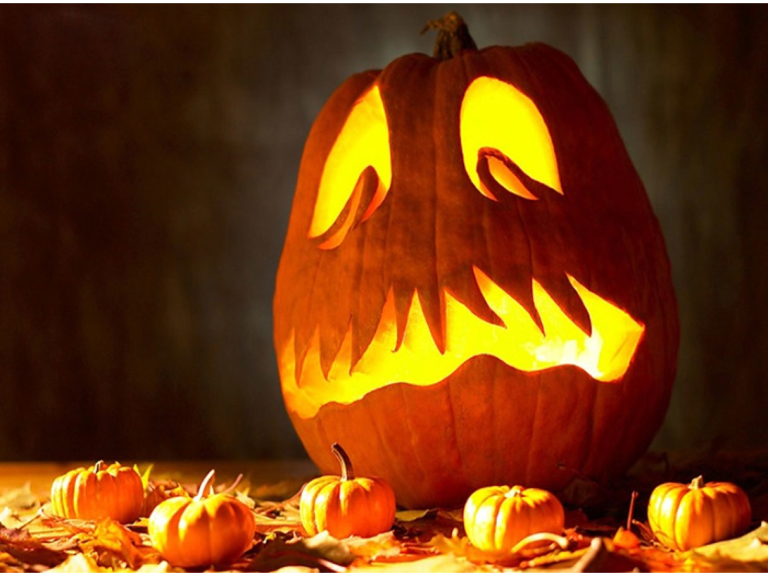 Let's face it, Americans really out-do themselves when it comes to Halloween. Whilst us Brits whole-heartedly grabbed the holiday with both hands and gave it our best shot, we still don't quite live up to the Halloween hype.
Whilst we may be a little less enthusiastic about letting children wander the streets asking strangers for sweets, there's no excuse for NOT hosting the spookiest Halloween party of them all. In fact, us Brits are pretty good at throwing parties, aren't we?
There are SO many ways you can create the scariest Halloween party ever, but we've whittled down the best ideas and things you need to remember below.

Decorations
Grab plenty of fake spiderwebs and drape them across doorways, hallways and other "party areas" of the house

PUMPKINS. A staple. Carve some for the outside of your house and smaller ones for inside. Place battery-powered candle lights inside to avoid any fires. Not great at carving or simply don't have the time? Paint your pumpkins. Yep, PAINT THEM. From spooky drawings to a glossy black pumpkin, this is your easy way out

Bats, spiders, mice, skeletons and skulls - all GREAT zero maintenance decorations. Pop a skeleton on a chair for added "lol" factor

Keep lighting fairly low. If you lights don't dim, turn them off and rely on candles or side lamps. There's nothing scary about bright lights!

Balloons - you might not immediately think of them for Halloween, but black floating balloons in low lighting can be pretty spooky

Food
Food colouring is your friend! Go for blood reds, orange and black

Snacking is key to a good party, so keep bowls scattered around with Halloween-themed (or coloured) food. Drape some fake spiderweb around the outside of the bowls for added effect

Gross food, such as finger hot dogs, oranges as mini pumpkins, smashed up avocado/guacamole "sick" (yuck), eyeball eggs, ghost-shaped mozarella ontop of pizzas, food coloured rice (or use rice as maggots - again, YUCK), chocolate worms, THE LIST GOES ON!

Alternatively leave it to the experts - we can highly recommend Parties To Go and their incredibly themed food parties. They will cook everything for you so you can relax and enjoy the delicious food with your friends and family. Click on their image below this blog post to find out more.
Drink
Use a cauldron as a punch bowl, so simple but SO good

Pick up some cheap halloween themed cups from a party shop or even the likes of Poundland

Coloured ice cubes, again, food colouring is your friend!
Games
Apple bobbing. You just can't go wrong and the kids love it

Cauldron beer pong for the adults (use eyeballs to throw instead of ping pong balls)

A Halloween pinata

Pin the bone on the skeleton
Costumes
Basic: ghosts, witches, vampires, warewolves, skeletons, Egyptian mummies

Added thought: your "dead" favourite character, a Halloween-related character (Addams Family, Jack Skellington/Sally, The Walking Dead, Edward Scissorhands, Terminator, Cruella D'Evil, Beetlejuice etc).

WOW factor: dressing up your pet (Dog-Spider style), anything that involves fake injuries (you can buy kits in all party shops), superhero villains, teaming up with a friend to create a double-y scary costume, or anything that makes you look COMPLETELY different - this is a sure-fire way to freak out your friends.
Music
Our advice? Use a music streaming service such as Spotify. There are hundreds of ready-made Halloween playlists out there already, so you can simply press play and let it run. Perfect!

If you're feeling more old-skool, pop to the shops and grab a Halloween CD. Yes, they do exist.

Our final, FINAL advice? Enjoy yourself. Make sure your friends are happy, kids are entertained and the food and drink is flowing. There are plenty of party shops in and around Wimbledon and Merton for you to get further ideas from, so start planning and go crazy!