Kingston Ancient Market Place takes shape
30th January 2014
... Comments
---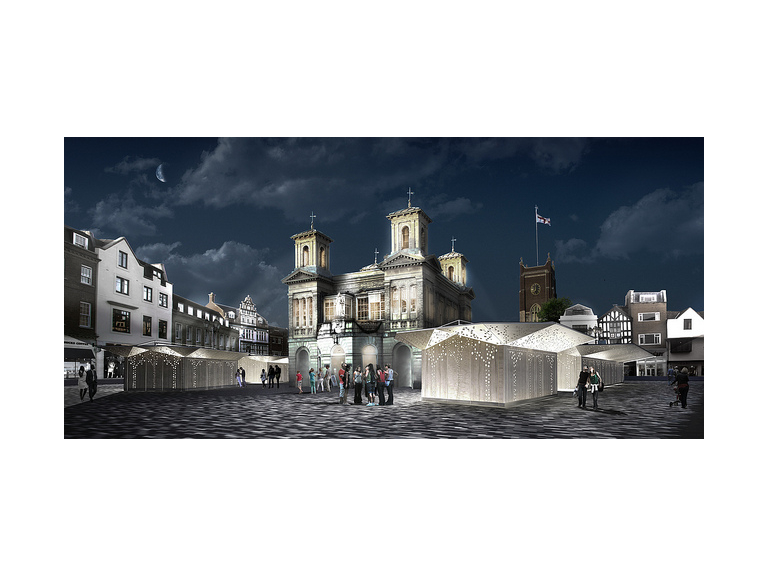 Over the Christmas period and well into the new year - you've probably noticed a lot of distruption to transport links and you've also probably been caught up in the herds of crowds trying to cram past the market place.
---
It's because work to regenerate and unlock the full potential of Kingston's Ancient Market place is forging ahead.
The intention is to help the market trade more successfully by providing a high quality offer in an attractive setting which will draw more people to the historic core of Kingston town centre.
At the same time we will be retaining the character which is such a popular feature of the current market.
The new space will provide:
A handsome setting for a high quality market, surrounded by a diverse range of exceptional retailers. 

A welcoming place to meet with friends, day or night

A flexible space for events and special occasions
The improvements to the Ancient Market will combine subtly toned new granite paving, stylish but functional street furniture and a creative lighting scheme to create a beautiful public space with character and drama.
We have also devised a creative solution to managing the waste generated by the market which will remove the unsightly waste storage facilities behind the existing market stalls.
There will be brand new market stalls which will provide a much better working environment for the market traders and open up views of the Grade 2* listed Market House building.
The new timber market stalls will incorporate a glowing orchard artwork feature which will illuminate the stalls when they are closed and help to bring vibrancy to the market place in the evening.