Can a Healthy Planet help the high street?
9th March 2011
... Comments
---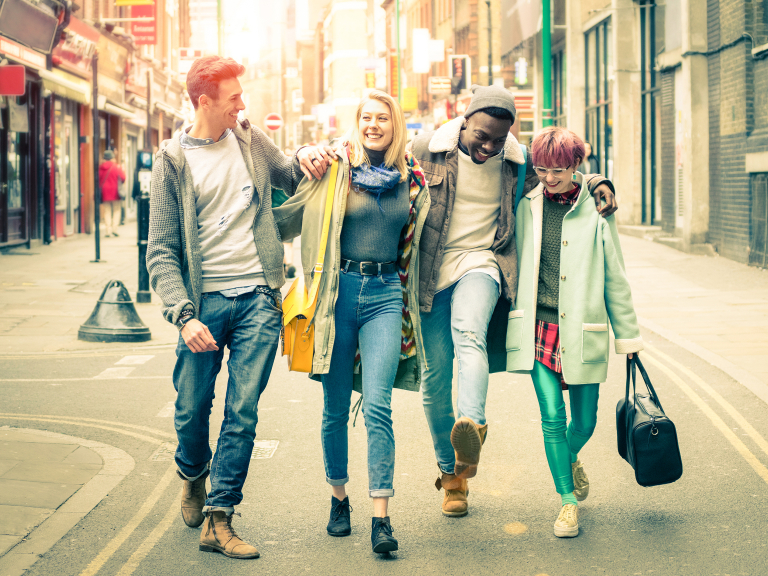 Can a Healthy Planet
help the High Street?
It's an all too familiar sight these days – shops standing empty on the high street or units vacated within the local shopping centre. And Kingston is no different.
We're used to seeing some premises occupied by 'fly by night' retailers for exactly 39 days at a time (you probably haven't been counting, but there are significant rate rebates to be had for landlords if certain commercial properties are used for exactly this period of time).
Now a new charity is finding a way to use the situation for the benefit of all concerned – including local residents – and livening up the look and feel of the high street at the same time.
Charities can benefit from an 80% reduction in business rates. By taking over a vacant premises, the charity then pays just 20% of normal these rates and asks the landlord (or sitting tenet if the premises have been vacated whilst still under lease) to contribute 50% of what they would have been paying – to the charity itself.
This way the landlord or sitting tenant saves 50% on rates and the charity gains a donation which equates to 30%. Follow us? But stick with it, because this is where it gets interesting...
Healthy Planet (www.healthyplanet.org ) is using this scheme to introduce a new community focused activities to our local shopping areas. This is not a way to open up more charity shops – far from it. It can include things like a 'Books For Free' campaign to recycle literature for the use of local communities and even youth initiative schemes. What's more, as soon as the premises are let to a 'proper' business, the charity packs up and moves on immediately.
Landlords who have already benefitted from the Healthy Planet initiative include Sainsbury's, Barclays, McDonalds and Land Securities.
We're in the process of talking with Healthy Planet to see if we can identify likely premises for such initiatives in Kingston and Merton – so if you know of anywhere or anyone who might be interested in discussing the scheme in more detail, please let us know on 020 8286 2082