Are you looking for some great country pub restaurants near to Kettering.
Are you looking for some great country pub restaurants near to Kettering.
It's always worth a short drive out of Kettering to find a top quality pub restaurant.
We have worked with quite a few of these type of places in the country and they always come up to expectations.
I would like to suggest some that are well worth trying:
If you travel west down the A14 there is The Witch & Sow at Guilsborough.

They are a traditional thatched village pub with a great restaurant plus superb gardens and a barn that is used for private functions.
There are regular steak and wine nights, pie nights plus a monthly quiz and several live music evenings.

Click here for full details of everything on offer.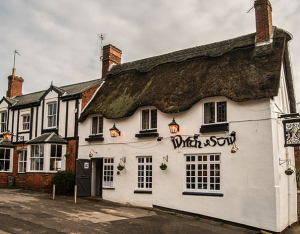 The Stags at Maidwell is another country pub and restaurant that has plenty of great special food evenings, live entertainment and are well recommended by their customers. It is also a great venue for a country wedding.
In addition to being a top class pub they also have several rooms and do a great breakfast as well!
To see all they do just click this Stag link now.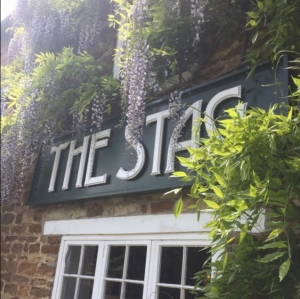 Right on the edge of Kettering is the Overstone Arms at Pytchley.
Great beers, excellent restaurant, superb gardens - just about everything you could want in a top pub restaurant.
Always looking to excel, food and drinks are top notch and Mark the Head Chef is always developing the menu.
A family run business they always bring that warm welcome and relaxing feeling to all who enter their pub and restaurant.
For all details just click this link.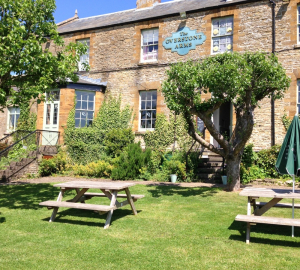 Going east along the A14 you come to  The Vane Arms at Sudborough.
The Vane Arms has been beautifully restored and located a few minutes from the A14. The Vane Arms offers a large range of facilities from great dining and excellent bar meals to games and accommodation.
To take a look, just click this  Vane Arms link.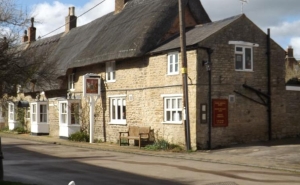 Enjoy trying these great country pub restaurants near Kettering and if you know any others that you think should be on 'The Best of Kettering' because they are good at what they do please recommend them here to us.
Thanks. Stuart