ICE SKATE GUERNSEY
Le Friquet Garden Centre
Rue du Friquet
Castel
GY5 7SS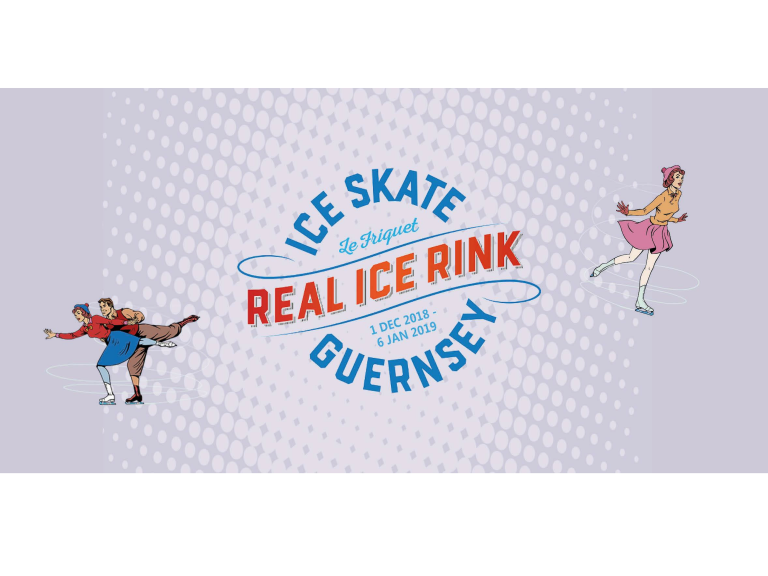 Get your skates on for this winter's premier Guernsey event.
---
TICKETS WILL BE ON SALE FROM WWW.ICESKATEGUERNSEY.COM OR THE BOX OFFICE SITUATED AT LE FRIQUET'S CUSTOMER SERVICE DESK
---
Returning to Le Friquet Garden & Leisure Store for 2018, The rink will open from Saturday 1st December 2018 to Sunday 6th January 2019 inclusive and will again feature a 20 x 20 metre real ice rink positioned under the central canopy of Le Friquet Garden Centre.
The rink will be operating 7 days a week throughout December with the first session at 10.00am and the last session at 7.00pm with the exception of Christmas Eve and New Year's Eve, when the last skating sessions will be at 3.00pm. On Sundays the last session is also at 3.00pm with the centre closing at 4.00pm.
Adult tickets are priced at £9.00 each and children's tickets (under 14 years) at £7.00 each. Ticket prices are inclusive of a 45 minute session on the ice and skate hire.
We will be offering penguins & bear skating aids as well as the seal skate aids for children under the age of 8 years old, at a cost of £3.00 per session.
We look forward to welcoming everyone back on the ice this December.
---
Keep up to date with all of the Ice Skate Guernsey info and announcements on their website.
---
Future dates
Thursday 20th December
Friday 21st December
Saturday 22nd December
Sunday 23rd December
Monday 24th December
Thursday 27th December
Friday 28th December
Saturday 29th December
Sunday 30th December
Wednesday 2nd January
Thursday 3rd January
Friday 4th January
Saturday 5th January
Sunday 6th January