Tom Druce Needs Local Backing
23rd October 2012
... Comments
---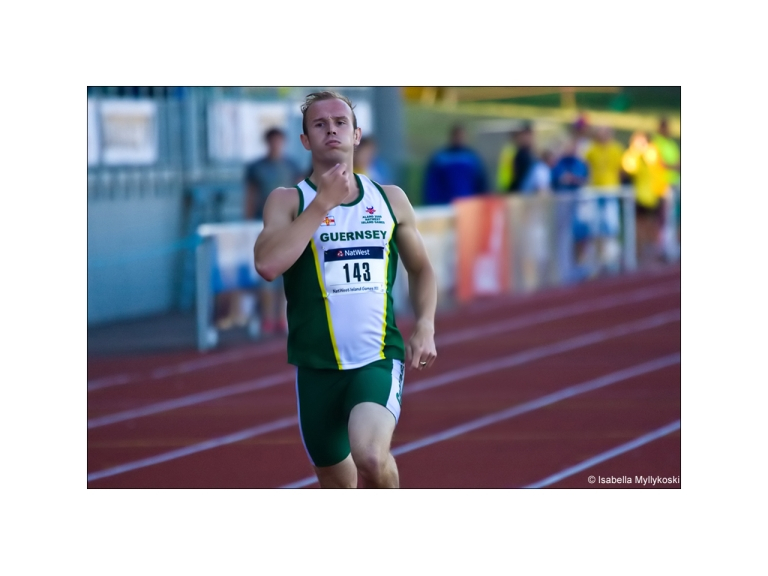 As the Guernsey 400m record-holder, Tom Druce is seeking sponsorship from a local business leading through to Glasgow 2014.
Everyone witnessed the high profile athletics enjoyed during the 2012 London Olympics and there is no doubt that a second (almost) home games just two years later will once again capture the imagination of the public. Tom has a very realistic chance of qualifying for the final of the 400m if he can run under 46 seconds - a time he has been capable of this year – so with ongoing training, believes he will be more than capable of by 2014.
When Tom ran his best time (46.37) in 2011 he finished the season ranked in the top 50 in Europe - this gives an idea of where he is positioned in the sport. Not world class, perhaps, but highly competitive at international level and representing the island with great strength in the number one Olympic/Commonwealth sport.
Tom has immense drive to fulfill his potential in the next two years ready for the Games in 2014. Local athletics enthusiasts and statisticians already put him in the top ranking athletes that the island has produced. However, without sponsorship and financial support, Tom is gravely concerned that his true potential as an athlete could remain unfulfilled – he knows how much more he can improve.

Having run 10.66sec for the 100m in May this year, Tom certainly has the speed required to run 45sec for the 400m. All the GB relay contenders have a 100m personal best between 10.5-10.7 seconds so Tom is in that bracket and with concentrated 400m training whilst avoiding injury he would potentially be a real favourite for the 400m event.
Avoiding injury is obviously the key to achieving his potential. Tom would immediately utilise financial support with regular physiotherapy from the right therapists and has identified that this could make the biggest single difference to his training for Glasgow 2014.
Tom's build up to the Games would be in the spotlight regularly as he is planning to race for the indoor (Jan-Mar) and outdoor (May-Sept) seasons in 2013 and 2014 and is also hoping to represent Great Britain internationally in at least the indoor championships of both years (European Championships in 2013, World Championships in 2014). Tom's times over the 400m event to date already put him in contention for the 4x400m relay.
"Everybody who knows me personally or as an athlete knows that when it comes to my athletics career, I am an extremely focused and driven individual.  After what happened in 2010 [injury and thus underperformance at the Commonwealths in Delhi] and this year [injury meaning I didn't have a chance to fight for a place at London 2012] I am not going to take anything for granted over the next two years.  Any company that would be kind enough to support me can rest assured that I would represent them and Guernsey to the absolute maximum and do everything I can to make their investment worthwhile".  - Tom Druce
If you want to support Tom please contact him directly on tdruce@aol.co.uk or phone 07905 200051.
Find Tom on:
Twitter - @TomDruce
Facebook - tomdruce400