Private Virtual Cookery Class from The OGH
26th February 2021
... Comments
---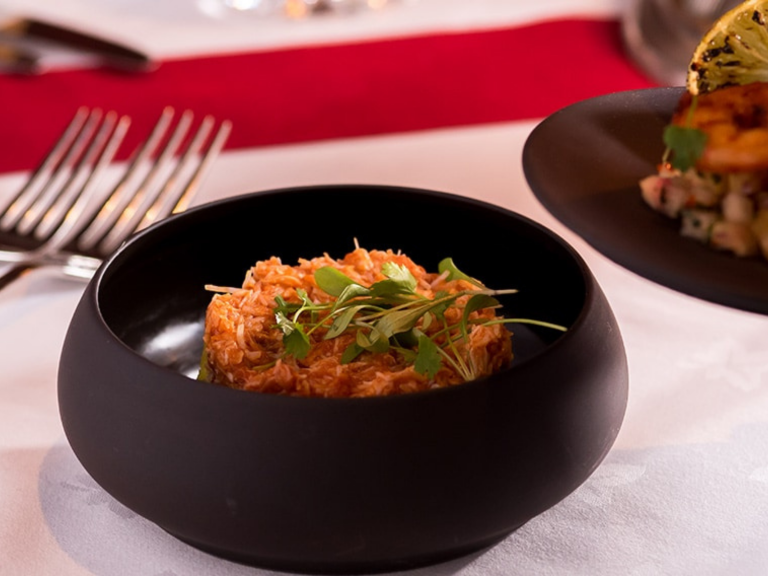 ---
For the ultimate takeaway experience join Curry Room Chef, Japhia Ellaya, for a Private Virtual Cookery Class. Create the perfect curry while she introduces you to her hometown of Durban, her experience at our sister hotel, The Oyster Box as well as the intricacies of the art of spicing in Indian cuisine. Your starters, two curries, accompanying dishes and drinks will be delivered to your home just before the end of the class for you to enjoy with the fruits of your labour.
---
STARTERS
Vegetable samosa, onion bhaji, paneer tikka (v)
MAIN COURSE
You may choose one of the following dishes to cook with Japhia
Butter chicken curry
Prawn curry
Chickpea, butternut squash and feta curry (v)
ACCOMPANIMENTS
Basmati rice
Naan bread
Poppadums Mint raita
Tomato and red onion sambal
Apricot chutney
DRINKS
based on two guests
Your choice of one bottle of
DeCastelnau Champagne, BouchardFinlayson Walker Bay SauvignonBlanc or BouchardFinlayson Hannibal and two bottles of Kingfisher beer
---
THE CURRY ROOM THALI BOX
£100 PER PERSON
Available on Thursday, Friday and Saturday between 5pm and 9pm. Minimum 24 hours advanced booking only. Payment will be taken at the time of booking.