Hospice-tality for our Hospice
12th August 2013
... Comments
---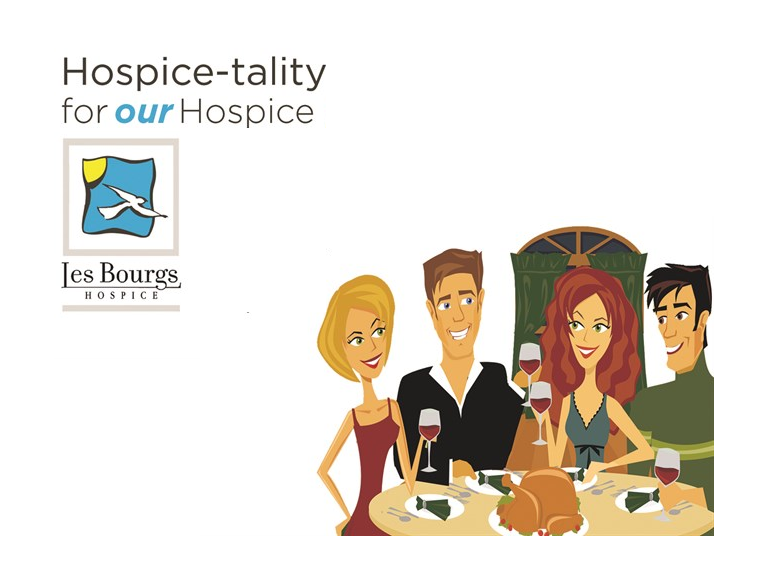 As you may have heard September is the inaugural "Hospice-tality for our Hospice" (H4H) month when we are looking for people to volunteer to eat, drink, socialise and raise money!
Whether at home or at work the request is that you, your company or your team donate the food and drink and invite colleagues and friends to attend - and raise money via a simple request for an anonymous donation or a named price.
H4H can be as simple as bringing in a cake and selling it by the drinks machine or as sophisticated as the company hosting a staff or client event and charging to attend, or just a staff member doing something at home for their friends.
We've got Mercator hosting an extra staff Summer Barbecue, Tony Leck at The Pavillion is planning a Mad Hatters Tea Party and RG Falla are holding an event on one of their sites. We also have one of our mother-in-laws having a coffee morning and the Day Hospice is having one too!
At work or at home, formal or informal, for a few people or 100, at any time day or night you can help!
---
 How can you help?
circulate this blog to everyone you know to help us spread the word!

hold an event - at work or at home! www.lesbourgshospice.org.gg  shows more and has lots of downloadable information to help with your event! 
let us know what you're up to - please email details and photos if possible to trish@lesbourgs.com

Nominate your favourite recipes for the cookery book which will be published in time for Christmas.

 
From staff cake sale to client champagne tastings we hope you'll participate and enjoy!
---
Kindest regards,
The Friends of Les Bourgs Hospice