FIRSTCALL'S ADVICE TO SCHOOL LEAVERS AND UNI GRADS SEEKING THEIR FIRST JOB
19th April 2016
... Comments
---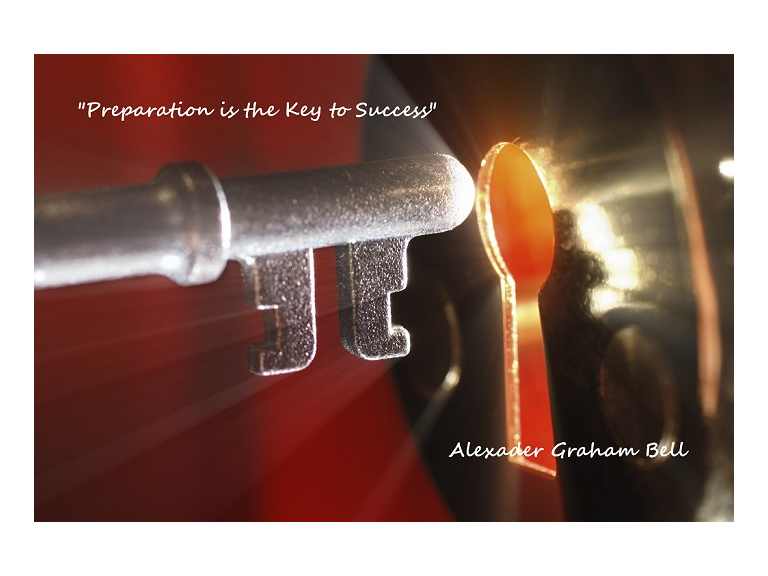 ---
Guernsey-based global recruitment agency Firstcall is here to help with good advice for secondary school leavers and university graduates seeking their first job.
---
If you are just leaving school or university and wondering what to do next, perhaps feeling as if you will never find a job or worried about approaching businesses, here are some top tips:
Ensure you have the right contact for your approach. A courtesy call to the businesses you are seeking to approach would be a wise first step.

Do your research. Many don't know what they specifically are seeking, but that's not a problem, as long as you undertake research and background reading.

Don't be shy. Not heard anything? Follow-up! Your correspondence may have been lost or not received, the individual in charge of reviewing your submission may well be out of office. Because you are yet to receive feedback on your application, it does not necessarily mean that the business is not interested in you.

Never doubt yourself. The right role is out there, don't take the knock-backs to heart. If you gain any feedback, look to use it constructively where possible.

Talk to a professional! Firstcall understand the feelings that surround you when you're reaching that final stage of study and big decisions need be made. What we aim to do is take the stress out of the process through informed, knowledgeable advice and guidance opening you up to an array of options and ensuring your efforts are focused on the right things to ensure the best chance of success.
We provide full support to school leavers and graduates every step of the way, from CV preparation to advice on the different types of roles available (in particular the ones that we believe would best suit your profile), through to interview techniques and support both pre- and post- interview.
---
Once you start being short-listed for interviews that can also be a very daunting prospect, yet a lot of interview preparation boils down to common sense. When conducting your preparation be sure to make notes you can take along with you to the interview.
Research the company: Interviewers will want you to know more than just who the company are and what they do. You need to delve deep into their website and the internet to find out simple snippets of information such as the history of the organisation, how long they have been established, do they have offices in other locations, do they offer other services, recent changes, any acquisitions, significant achievements, do they have a social media presence. All this information is easy to find and a lot of it will already be on their website. You can also do a Google search to see if there are any relevant snippets of information available.

Questions to ask: Start to form some intelligent questions to ask at the interview, such as:

Structure of the typical working day/week

Structure of the team you'll be working in

Career progression possibilities; further study opportunities

Key criteria/skills required from the interviewer's perspective and opinion

Future developments of the organisation

Any current economic or political factors that may affect the company in future

Do they have a Corporate Social Responsibility approach to their overall business?

Answers to prepare: There are a number of standard questions that interviewers like to ask so it would a good idea to prepare answers to these:

Tell me a bit about yourself.

What do you know of the company/organisation?

What do you feel you can bring to this position?

What attracted you to this role and organisation?

What are your strengths and weaknesses?

Where do you see yourself in 5-10 years?
---
For the interview itself:
Wear something very smart. Guys a full suit with tie, ladies a nice trouser or dress suit would be ideal. Remember to ensure a smart and tidy appearance.

Arrive at least 5-10 minutes early. This means you're on time.

Your attitude is key. Bring a smile and a positive and motivated outlook to the meeting

First impressions matter. When you meet the interviewer greet them, making eye contact and professional shake of their hand. It's important to have a firm yet not over powering hand shake. Some interviewers may offer you tea or coffee, this can be awkward and draw your focus away from the interview and interviewer. Water might be the better option

Don't slouch! This is a big no-no! Sit upright so you're engaging your interviewer

Never interrupt the interviewer!

Never be detrimental to a previous employer.

Engage with the person. If you don't understand something ask them to repeat the question

Think about your answers carefully before you reply.

Make eye contact. If you are interviewed by more than one person, make sure you make eye contact with each interviewer and try not to focus on speaking to just one of them

Thank them. At the end of the interview thank them for their time and express your continued interest in the role!
Interview preparation is not an easy process, so if you're still feeling uneasy about going for them, why not come in and talk to one of Firstcall's consultants who are on hand to give advice on this - or on drafting a CV that will get you shortlisted for a job.
For every interview you are short-listed for, your particular consultant will sit you down and go through preparing for the interview step-by-step, so that on the day you're ready to go.
If you're not sure what kind of career or industry you would be interested in, or suited for, Firstcall can help with that too.
---
If you would like assistance from the experts then full contact details for Firstcall and all of their recruitment specialists can be found on their feature page here at thebestof Guernsey.
---