CREATE A REVERSE ADVENT CALENDAR FOR SAFER
17th November 2016
... Comments
---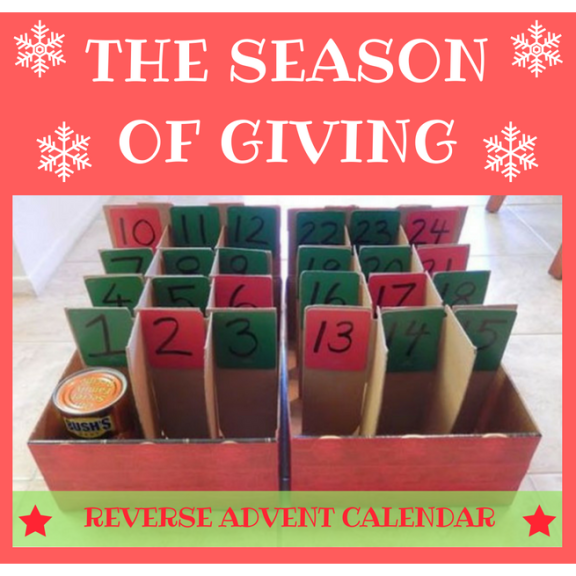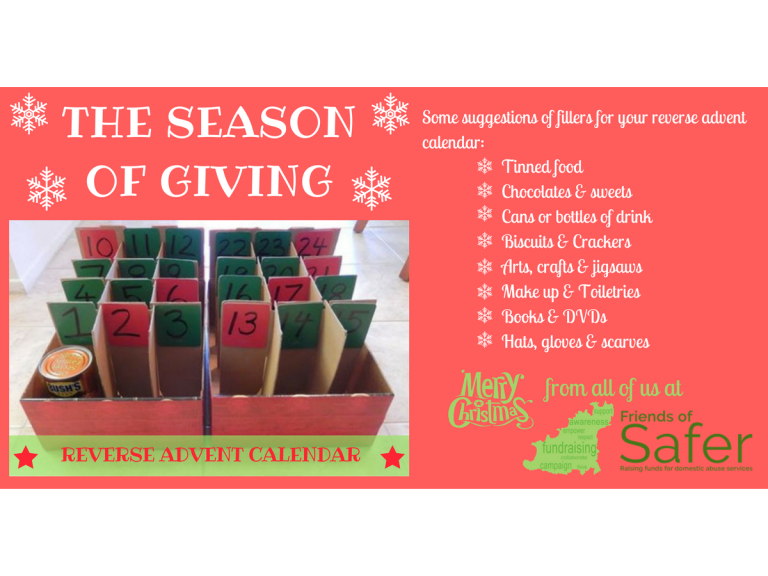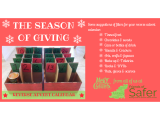 ---
It is the festive season of giving, so why not balance out the usual over-indulgence of the holiday season, by giving to those less fortunate than you, and create a Reverse Advent Calendar for local charity Safer?
---
Safer, the local charity that supports victims of domestic abuse, have been chosen by thebestof Guernsey as our charity to support this year. As part of their efforts to support those less fortunate in the island, Safer have come up with the concept of the Reverse Advent Calendar.
The Reverse Advent Calendar is a box with 24 compartments within which you can place various treats. As treats Safer suggest tinned food, chocolates, sweets, cans or bottles of drink, biscuits, crackers, art and craft items, jigsaws, cosmetics, toiletries, books, DVDs, or accessory clothing items such as hats, scarves and gloves.
Once your Reverse Advent Calendar box is complete the whole box can be dropped to DWA, North Side, Vale.
Safer are hoping to receive all Reverse Advent Calendars by 15th December so that they can arrange for distribution by Christmas Day. All Reverse Advent Calendars will go to local needy recipients to make this Christmas a little brighter and happier for them.
---
This season of goodwill remember that not everyone will be in the happiest of situations; you have the power to help someone local with a small act of generosity that will improve their Christmas. Please start putting together a Reverse Advent Calendar and watch this space for details of where to drop it off.
---