Artsmobile will bring the Arts to You!
3rd August 2010
... Comments
---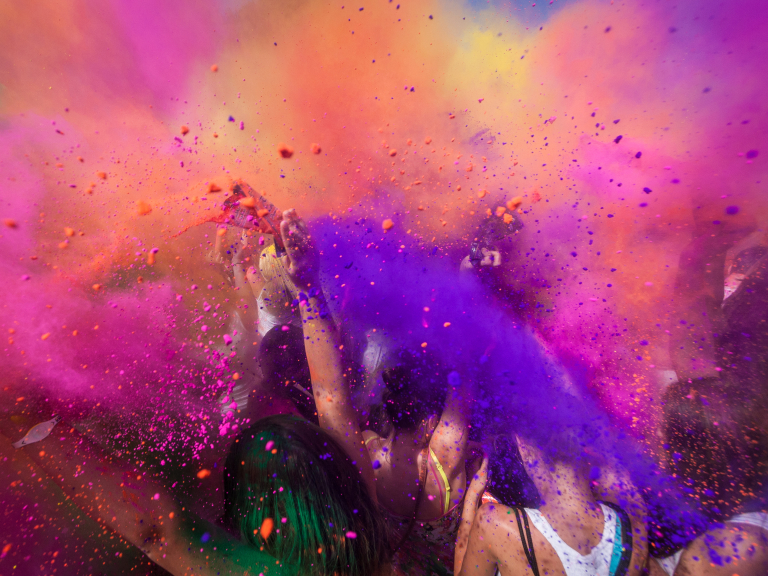 The Guernsey Arts Commission has a new addition to their team who will bring new experiences and skills to the local community, but this is not just any ordinary team member!
In fact the new team member is not even a person but actually a large pink and white BUS named....
the ARTSMOBILE!
The aim of introducing the Artsmobile is to get the arts into the local community of Guernsey as much as possible.  It is fully equipped to house workshops and deliver projects and will be coming to a local place near you very soon.
Laura Simpson, GAC's Community Arts Development Officer will be co-ordinating the Artsmobile and feels it will be a great way of taking the arts out of traditional venues.
The new addition to the GAC's team would not be possible without the kind support of Norman Piette.  Clive Fenner, Managing Director of Norman Piette, was delighted to be able to support the initiative and congratulated the Guernsey Arts Commission on this new way of spreading the arts locally.
The Bus will be hard to miss having been branded by the Creative Team at Specsavers.  Craig Le Lerre, Head of Artwork and Design at Specsavers, and his team came up with the bright pink design to compliment GAC's logo and maintain brand awareness continuity.
The Artsmobile is just another way in which the GAC are showing their commitment to developing arts in the local community of Guernsey and ensuring their workshops, projects and programmes are accessible to as many local people as possible.
You can read more about the Guernsey Arts Commission and some of their upcoming events using the below links to each event's relevant page on The Best of Guernsey Events section:
Arts Summer Programme for Children
You can also find more information about the Guernsey Arts Commission from their website.