Your weekly guide to things to do in Farnham – 4th November to 10th November
Here's what going on in and around Farnham, there really is something for everyone.
Friday 4 November
The Entertainer Modern classic film entertainment shown in The Great Hall at Farnham Maltings.
Saturday 5 November
Farnham Fireworks and Torch Lit Procession 2016  The annual traditional torch lit procession through central Farnham, will finish at Farnham Park for an amazing fireworks display and bonfire. 
Farnham Rugby Union Football Club Fireworks party  Farnham R.U.F.C. once again host this fabulous fireworks display to music.
Tongham Fireworks Display  Fireworks, bonfire, bar and bbq! A fabulous night out.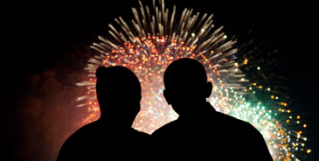 Maltings Monthly Market  Antiques, vintage clothing, food, jewellery, crafts and much more. 
Farnham Adult Learning Open Day  The morning will include: arts and crafts demonstrations and have-a-go sessions, live music as well as free refreshments. Entrance is free too!
Sunday 6 November
Farnham Town Walks  Join a guided tour of Farnham and discover its hidden charms.
Monday 7 November
Pie and Pint Club, Heath End  Gentlemen you are invited to the Royal Arms, Heath End, Farnham for a chat and delicious pub lunch.
Knit 'n' Natter Ladies, do you enjoy knitting and good company? Then this one's for you.
Tuesday 8 November
Music while you Munch  Lunchtime organ recital at St Andrew's Parish Church. Bring your own food or refreshment will be available. Entrance is free.
Wednesday 9 November
Music Explored, illustrated Piano Recitals  Piano recitals and informative talks  with Farnham-based composer Matthew Taylor. This week -  Schubert's Impromptus.  Admission £7
Thursday 10 November
Farnham Business Connections Lunchtime Networking Event  If you are a local business and looking to make more contacts join us for lunch. Farnham Business Connections - A Business Networking group to suit everyone.
Venison Dinner at Farnham Castle  Tickets are now on sale for this traditional dinner that has been held in Farnham for over 400 years.
Papa George Band Guitarist Papa George is a charismatic performer with a great voice, who plays the blues with passion and style. Enjoy his performance at  Farnham Maltings, admission £12.00.
For further details about all these events and to find things to do in and around Farnham, please visit our Events page HERE   
If you'd like to maximise the audience for your events add them FREE to thebestof Farnham website HERE – and we'll promote them to thousands of local people.  
To  keep up to date with everything that's happening locally, great offers and trusted local businesses register for email updates HERE . 
Have a great week!