Your weekly guide to things to do in Farnham – 21st October to 27th October
Here's what going on in and around Farnham. There's plenty of half term fun for kids but please read the event details as often advance booking is required.
Saturday 22 October
LETZ ZEP If you love Led Zeppelin then you will love LETZ ZEP! Book tickets now for their performance at Farnham Maltings.
Sunday 23 October
Farmers Market  Pick up Fresh local, seasonal produce and products this Sunday morning in Farnham.
Hot Foot It Firewalk Challenge yourself to walk across hot coals for Phyllis Tuckwell Hospice Care, it's not too late to register.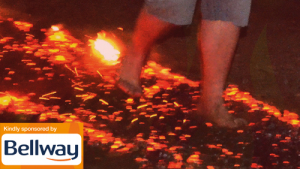 Monday 24 October
Farnham Assist Pie and Pint Club  Are you a retired man living on your own? If so, pop along for a good chat and a tasty pub lunch at The Hare and Hounds, Rowledge.
Tuesday 25 October
Design And Sew A Spooky Softie Halloween fun for kids aged 7 to 12 this October half term.
Felicity Ward: 50% More Likely To Die Need a laugh? Felicity Ward is one of the fastest-growing favourite comedians. She embarks on her first ever UK tour this autumn with her funniest show to date. Catch up with her performance at Farnham Maltings.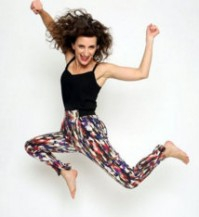 Wednesday 26 October
Halloween Arts and Crafts at the Museum of Farnham Kids can enjoy creepy Halloween craft sessions in the Garden Gallery of the Museum of Farnham for just £3.00 per child.
Thursday 27 October
Free Bloomin' Kids Workshops Children can have fun getting dirty this autumn half term in the Town Council Greenhouses. Two sessions available, advanced booking required.
The Monday Band  Fabulous night of blues at The Cellar Bar, Farnham Maltings, courtesy of Boogaloo Promotions. Admission £12.
For further details about all these events and to find things to do in and around Farnham, please visit our Events page HERE   
If you'd like to maximise the audience for your events add them FREE to thebestof Farnham website HERE – and we'll promote them to thousands of local people.  
To  keep up to date with everything that's happening locally, great offers and trusted local businesses register for email updates HERE . 
Have a great week!