Your weekly guide to things to do in Farnham – 16th June to 22nd June
Here's what going on in and around Farnham, there really is something for everyone.  
Friday 16 June
Blue Skies Exhibition  A photography exhibition that has resulted from creative work with women from Solace Women's Aid running until the end of June at the Riverside Cafe Gallery in Farnham Maltings.
North Farnham Art Trail  Meet local artists and view their collections. This year 10 artists will be opening their studios until the 18 June. 
Saturday 17 June
Romany Weekend  A weekend of family-friendly activities based around the Gypsy way of life at the Rural Life Centre. This event is running on Sunday too.
Frensham "Great Get Together" and Summer Garden Party  Fayre in memory of the late Jo Cox MP. Followed by PARTY IN THE PARK – tickets required.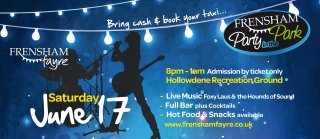 Sunday 18 June
Farnham Music in the Meadow   Enjoy a lazy afternoon by the river listening to the Farnham Brass Band.
Father's Day BBQ Masterclass  A fabulous day out for the whole family filled with fun, food and drink and a special treat for Dad at The Fox, Lower Bourne. Tickets required for Dad's BBQ Masterclass.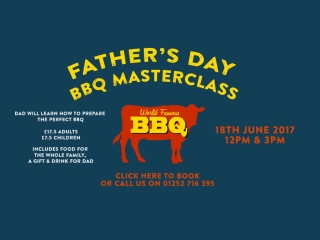 Monday 19 June
Blood Donation Sessions  Generally healthy? Aged 17 or over? Then do something amazing and Give Blood at Farnham Maltings.
Tuesday 20 June
DANCE FUSION  Whole body and mind dance fitness for all at The Old Gym, Crondall.
Wednesday 21 June
Music Explored - Lunchtime Piano Recitals  Farnham United Reformed Church hosts piano recitals with composer Matthew Taylor.
One to One Computer Tuition  Are you an older person needing help understanding you tablet, laptop or computer? Then these Understanding Computers sessions may be just what you are looking for.
Thursday 22 June
Learn2Love LinkedIn Workshop  Find out more about how LinkedIn can work for you and your business. This event is run by Farnham Business Connections in conjunction with the Farnham Chamber of Commerce and presented by Keith Grover. Cost £39 per person.
Bears at the Packhouse Breakfast Networking  Join local businesses for informal business networking and breakfast from 8.00am - 9.30am at Bears Restaurant.
Vox at The Fox  Enjoy a relaxing summer evening listening to a selection of light entertaining songs and swing numbers performed by Vox Chamber Choir at The Fox, Lower Bourne.
Coming Soon... 
Farnham Carnival 2017  Farnham's fantastic family event - 'A DAY AT THE SEASIDE' is the theme for 2017!
For further details about all these events and to find things to do in and around Farnham, please visit our Events page HERE   
If you'd like to maximise the audience for your events add them FREE to thebestof Farnham website HERE – and we'll promote them to thousands of local people.  
To keep up to date with everything that's happening locally, great offers and trusted local businesses register for email updates HERE .