What Interior Design Trends Are Going To Be Hot in 2018
5th January 2018
... Comments
---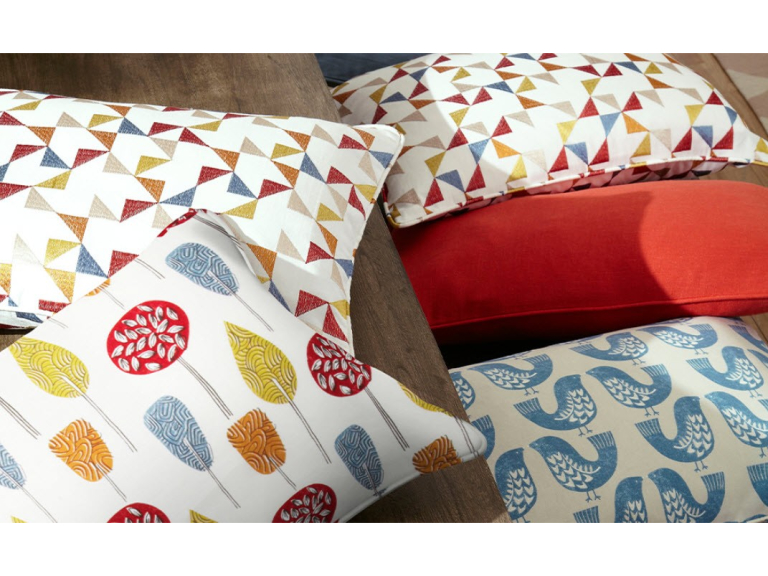 There are a few styles that we think may be at the forefront of stylish interiors this year. Nature will still play a big part, with a focus on bringing the outside in, prints will be bigger and bolder than ever and some of us could be stepping back in time with luxury velvet, brass accessories and 70's colour schemes!

Our best advice is stick with what you love, regardless of what's in or out. But if your New Year's resolution is to refresh your home here are the top trends to try.

Bold Patterns
Hard geometrics are going to be huge and circles could be the new triangle! Big beautiful floral patterns will pack in way more colour than your average print.

Brass Accents
Whether you love it or hate it, brass is back, the aged finish will adorn kitchens and living rooms in many people's homes once again.
 
It's ok to be stuck in the seventies! 
Pair avocado green with harvest gold and you will be making
a seriously fashionable statement! Yellow is coming back, along with other warm colours people weren't comfortable with such as red and coral. 

Velvet Furnishings
Velvet is seriously trendy this season - just ask Vogue! But use too much and your home looks like the set of a period drama. The key is to choose one show-stopping piece to add elegance to your home.

Greenery
Organics, such as plants and flowers, make your home have an outdoor feel and botanical prints are creeping their way back indoors.

Modern Scandi
Scandinavian inspired spaces are filled with light, utilise natural elements, neutral colour palettes, and clean lines.

Heard of Greige? 
It's a blend of grey and beige and will be a real favourite throughout 2018. The beauty of greige is that it unites the elements of warmth and coolness.

Nature 
Nature is here to stay, especially in the form of flowers, natural woods, faux furs and earthy tones.
Be the first to find out what's new at Freelance and share our beautiful fabrics with your friends. Simply click HERE to like our Face book page.
Freelance Soft Furnishings are celebrating the New Year by offering up to  50% OFF selected fabrics! Just pop in store and take a look at the varied range of prints available.

The Freelance Team