This is why the French make great neighbours
27th February 2016
... Comments
---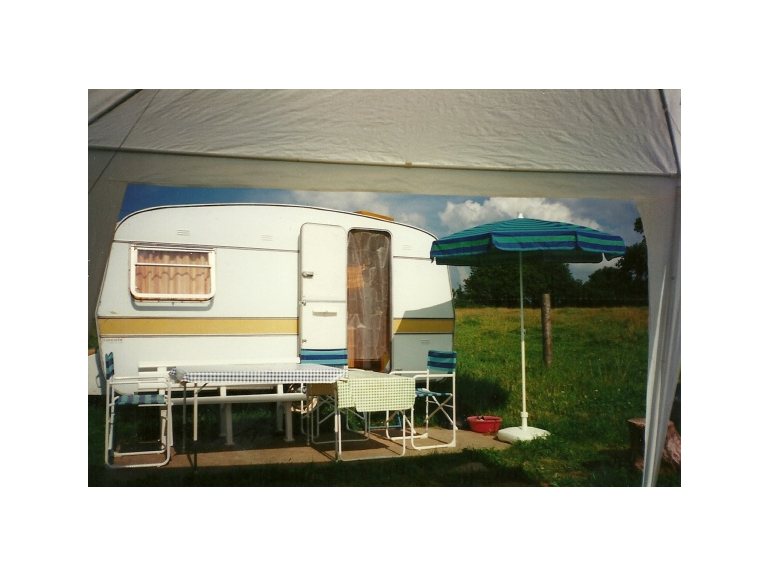 In France the law when buying a property is different. It is the seller who pays the solicitors fees, where as in England the buyer foots the bill. In my case the French Farmer did not really want to pay for these fees, he preferred to give me some extra land instead, if I payed the bill. The solicitors fees were approximately £400.00 (this is 1990) and for that I acquired about an acre of extra garden.
The following year I arrived for a holiday with my girlfriend in a small white van towing a two berth holiday caravan. This was given to me as a holiday home/site hut to give me somewhere to stay while I renovated the cottage.
To get into the field (garden), a strip of land was marked out as my drive but it was too steep for my little van to pull the caravan up. We were stuck in the dirt track cul-de-sac (no the words cul-de-sac although French are not used in France) thinking we are going to need help. We decided to make a cup of tea in the middle of this quiet empty road. Normally this area surrounded by lovely green countryside is very quiet indeed but today was apparently the Village Fete day and stock cars would arrive from as far as Paris to compete in a field over the hill.
Sitting in the doorway of the caravan drinking my English tea - very British, I heard a car coming down the dirt track lane. A man, not very tall and with a full beard, introduced himself as Danielle. He informed me in English – good English (learnt by working in Germany when he was young apparently) that he had a large machinery business in the village and supplied the tractors to pull the damaged stock cars from the temporary track in one of the fields nearby. He kindly offered, after the stock car racing had finished, to return with a tractor and tow our little caravan up the drive and into our new garden. Magnifique! What a nice man!
Find out more next time............ Paul