Phyllis Tuckwell Continues To Provide Care During Pandemic
1st April 2020
... Comments
---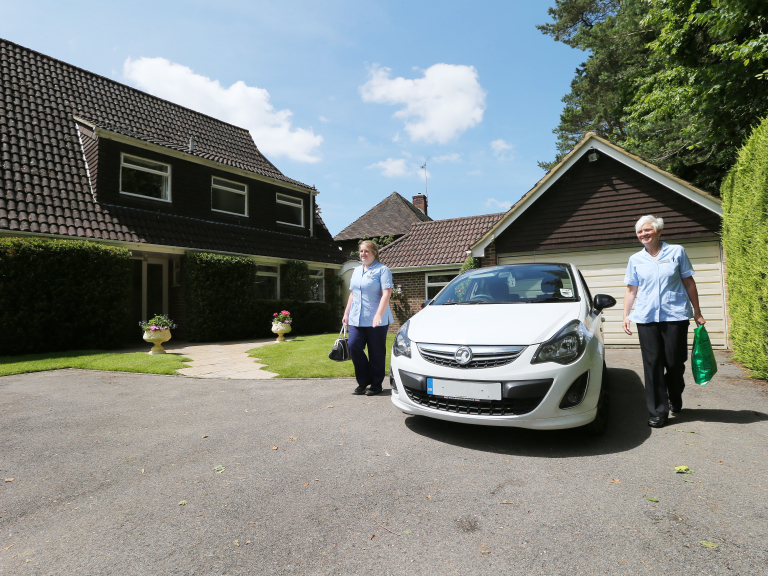 With the Coronavirus spreading and reported cases increasing daily, it's a worrying time for us all, especially those who are already vulnerable. Local charity Phyllis Tuckwell cares for many vulnerable people across West Surrey and North-East Hampshire, providing supportive and end of life care for patients and families who are living with an advanced or terminal illness. Its clinical and non-clinical staff are all working extremely hard to support their close colleagues in the NHS as they work together to respond to the rapidly changing situation. 
Phyllis Tuckwell's patients and their families remain at the heart of everything it does, and its medical and nursing teams are still providing 24-hour front line care, both at the Hospice in Farnham and in patients' own homes. Although its Living Well services have been temporarily suspended for now, its 18-bed In-Patient Unit and Care at Home services are anticipating an increased number of patients, helping to ease the pressure on the local NHS, which is facing rapidly rising demand.
"We are so grateful to all of our amazing staff, volunteers and supporters who are helping us to face this challenge head on," said Sarah Church, Chief Executive at Phyllis Tuckwell. "We would like to send our sincere thanks to each and every one of you for being part of the Phyllis Tuckwell community."
However, whilst the charity is working hard to ensure that it is able to offer the care which the local community needs, its fundraising activities have been greatly impacted by the pandemic. It has had to temporarily close all of its 18 shops and postpone or cancel many of the fundraising events it had planned for 2020.
"We are currently predicting a shortfall in our fundraising of £2.2million, which is around 20% of our annual income," continues Sarah. "Although there are some discussions with the Government about providing financial support for hospices, we know this will fall well short of our anticipated losses. In our 41 year history we have never faced a challenge like this. If you are able to support us by making a donation, it would really help us to continue to provide our vital services to local patients and their families."
If you are able to make a donation, please visit www.pth.org.uk/donate or call Phyllis Tuckwell's Fundraising team on 01252 729446.