Hambledon FC Shows Support for Phyllis Tuckwell
3rd December 2015
... Comments
---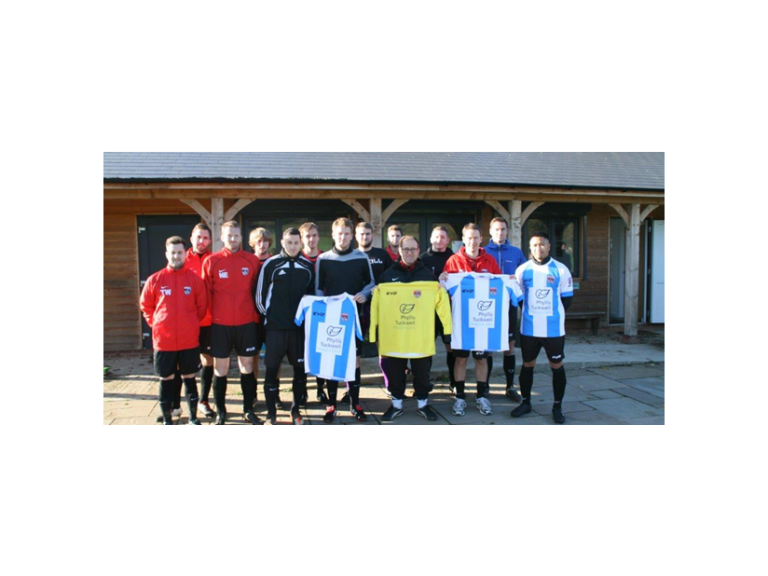 First Team coach and secretary, Matt Kiley, explained that the Club was keen to support Phyllis Tuckwell – which provides supportive and end of life care to patients and families facing a terminal illness – as a number of its members had had personal contact with the Hospice Care charity in the past. Speaking at the team's match against Woking Cougars on Saturday, Mr Kiley said that the club would be looking for ways in which to support Phyllis Tuckwell over the next year.
"As a local charity, we rely heavily on the support of our local community to help us raise the money we need to provide outstanding care to patients and their families who are facing the most difficult of times," said Paul Pearson, Corporate Fundraiser at Phyllis Tuckwell. "Every day we support over 250 patients and relatives, but as the NHS/Government only covers 20% of our costs, we have to raise over £15,000 a day to do this. We would like to offer our sincere thanks to Hambledon Football Club for choosing us at their Charity of the Year and wish them the best of luck in the forthcoming season."
Hambledon FC has four teams and over 90 members. The First Team, which plays in the Surrey Intermediate Western League Division One, is sponsored by Barratt Homes. The Reserve team plays in Surrey Intermediate Western League Division Premier Reserve, and is sponsored by Saracen Interiors. The A Team plays in the Guildford and Woking Alliance League Division 5 and is sponsored by D&K Groundworks, while the Veteran team play in Farnham & District Sunday Football League Division Three.
– Ends –
Notes for Editors:
For press enquiries and alternative pictures contact: Jen Barnes at Phyllis Tuckwell on 01252 729433 or email jen.barnes@pth.org.uk
Caption: Hambledon Football Club, with First Team coach and secretary, Matt Kiley (front row, 2nd from right), proudly display their new 'Phyllis Tuckwell' branded Away strip.