Christmas Angels Appeal Helps Fund Festive Hospice Care
2nd February 2016
... Comments
---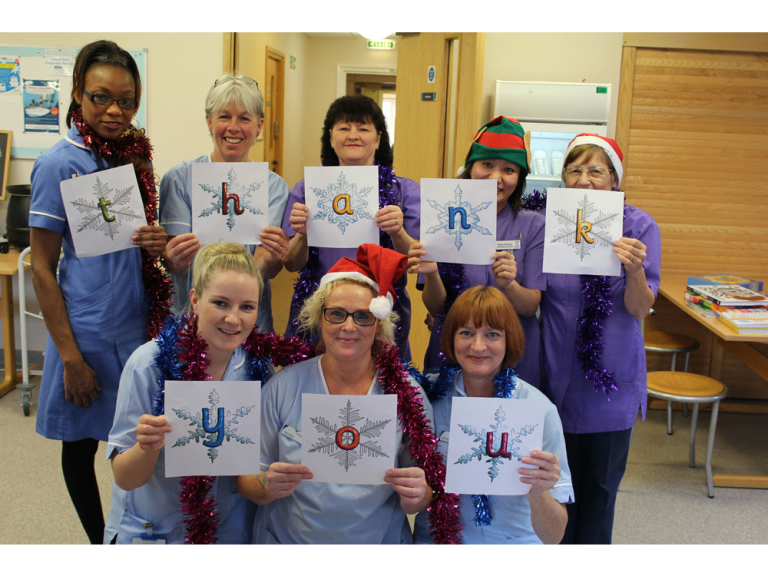 Providing supportive and end of life care for patients and relatives who are facing a terminal illness, such as cancer, the Hospice Care charity is a vital part of the local community's health care provision. Its Christmas Appeal focused on the nurses and doctors who were working over Christmas Day and Boxing Day, both on the Hospice's In-Patient Unit and out in the community, visiting patients who wanted to stay in the comfort and familiarity of their own homes at Christmas. It asked supporters for a donation to help fund its care over the festive season, which is often a special and poignant time for those facing a terminal illness.
The appeal has so far raised £33,000, which meets Phyllis Tuckwell's target of raising over £15,000 a day for Christmas Day and Boxing Day. As the NHS/Government funding it receives only covers 20% of its costs, it has to raise this huge amount of money each and every day to ensure that it can offer all of its services to its patients and their relatives, which include not only medical and nursing care but also therapies, counselling, social work advice and practical support.
As part of the appeal, supporters were also asked to write messages to the charity's staff and volunteers. Dozens of these messages were received, expressing heartfelt sentiments such as: "Thank you so much for the loving care and your professional expertise. I sincerely hope you have a peaceful and joyful Christmas," and "To all you wonderful angels. You give such warmth and compassion, the Hospice is a wonderful place, thank you for giving your Christmas to caring for all who need you."
If you would like to make a donation to help fund Phyllis Tuckwell's care, you can donate £5 by texting ANGEL to 70300. Alternatively you can make a donation by visiting the Make a Donation webpage where you can also find out more about the services which the charity offers.
– Ends –
Notes for Editors:
For press enquiries and alternative pictures contact: Jen Barnes at Phyllis Tuckwell on 01252 729433 or email jen.barnes@pth.org.uk