Win free family entry to Devon's top attractions
20th December 2017
... Comments
---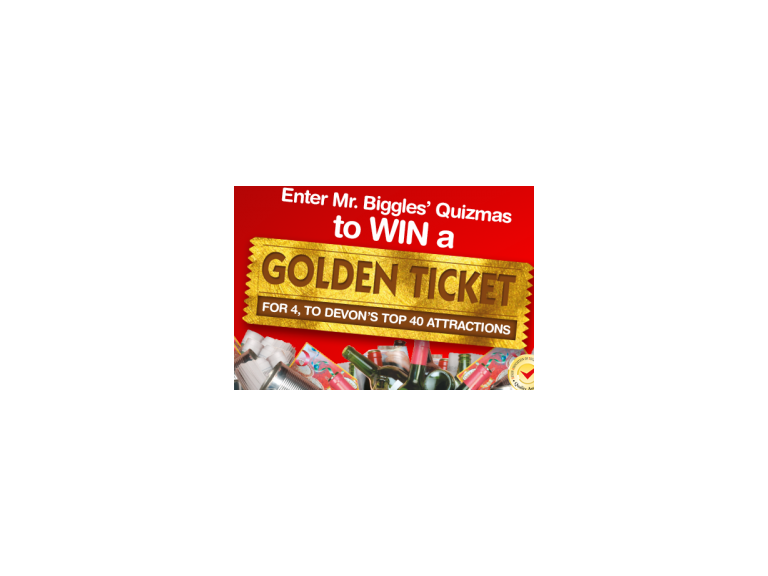 Devon residents are being urged to enter a festive online recycling collection quiz that could bag them a free family ticket to all 40 of the county's top attractions.
Quizmas can be found at Recycle Devon's website and encourages people to answer several questions on recycling things like wrapping paper, Christmas trees and cards.
By registering their details entrants are automatically entered into a prize draw which will put them in line to win a Golden Ticket.
This ticket gives four people free admission to 40 days of fun, worth over £2,000, courtesy of the Devon Association of Tourist Attractions.
The draw is an inventive way to encourage residents in the county's eight districts and Torbay to make use of the Recycle Devon website.
The website not only gives detailed information on what people can put in their recycling bins it gives handy tips on what to do with unwanted presents, waste food, wrapping paper and cards.
Anne Blackham, from Devon's Top Attractions said: "We are very pleased to be supporting the Recycle Devon Christmas Campaign this year and helping to encourage Devon to reuse and recycle over the festive period.
"As a tourism organisation we fully support the 'Don't let Devon go to waste' message and hope that the winner of the exclusive Golden Ticket prize won't 'waste' the chance to enjoy over 40 golden days out at the best visitor attractions in Devon."
Liz Jarvis, Devon County Council's Waste Manager, said: "The quiz and Golden Ticket prize kindly sponsored by DATA is our way of saying Thank You to all recyclers in Devon and is a great way to draw people to the Recycle Devon website. The website is a fantastic free resource, a one-stop-shop for advice and information relating to all aspects of recycling and reuse in Devon."