The World of Wines - A pruning we will go... by the Wine Guy @NigelC100
17th April 2012
... Comments
---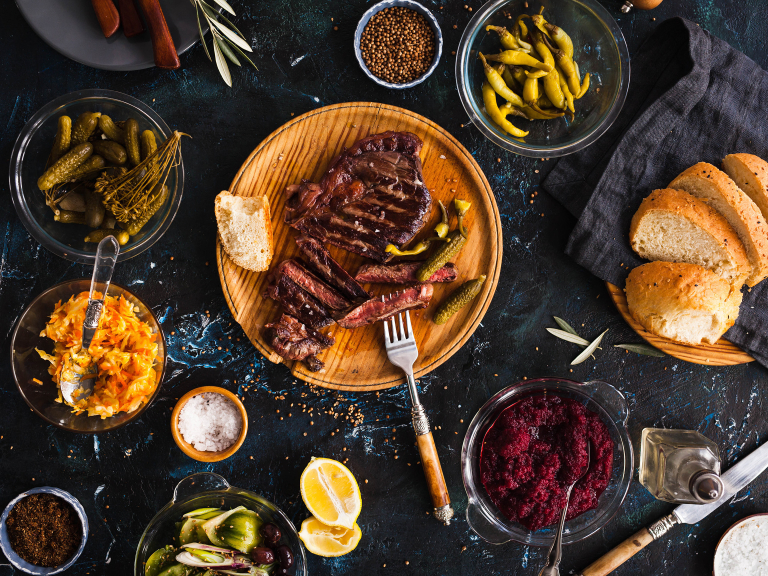 The World of Wines - A pruning we will go……

Hello again and welcome to another instalment from Nigel "The Wine Guy". I hope everyone had a great Valentine's Day with loved ones and a peaceful Easter break too. I must say I'm looking forward to the lighter evenings and enjoying some wines on the patio with friends. 

I would like to start off this month with a short piece about vineyards. Then discuss vineyard work undertaken during the winter months and I will tell readers more about this month by month as the year goes by. 

As people are aware wine is produced in many regions of the world. But did you realise that most of those wine regions and vineyards fall between two latitudes both in the northern hemisphere and in the southern hemisphere. The latitudes of 30-50 degrees are very special in wine production and growing grapes for winemaking. On the edge of these regions (know as marginal growing areas) the production of quality grapes is very difficult due to weather conditions, which affect the vine growth. 

So you might think, why I am saying this? Well I would like to mention that we actually grow grapes and make wine in the UK and very good some of it is too. Award winning in fact!!! Yes hands up who didn't know. Also within the south west we have some of the best vineyards in the country for making quality wine even though we in the UK have a "marginal" climate for growing grapes....our latitude being 50-55 degrees. 

I have had the pleasure of working with several producers locally and helped with vineyard and winery work, I must say that they all have something to offer the consumer be it vineyard tours, lovely river walks, tasting tours, cheese and wine events, music evenings, etc, etc .

So please try to hunt out some of our award winning local vineyards and why not support them by popping along for a visit. More of this theme in May when it is the English Wine Week or visit the UKVA website to find more details on local vineyards. This includes thebestof Exeter's very Pebblebed Wines here

Between December and March the UK producers will be in their vineyards pruning their vines for the coming summers growing season, the pruning has a great influence on the fruit produced and its quality. This is a very manual job and takes many weeks to complete.

Vines can be grown in different methods; as a supported plant or as a stand-alone bush plant. These days the more common system used is to grow the vine along a wire at approx 1 metre from the ground and planted 1 metre apart in a straight line. The wire is attached to wooden stakes that supported each row (which can be 50 – 75 metres long) the end result is a hedge type effect; the leaf growth of the vine can be very dense.

The vines new shoots always grow from last year's wood. To keep the plant manageable most of the previous year's wood is cut off, leaving two/three canes. This then acts as new canes from where new growth can emerge.

This diagram shows the shape a vine will grow, the centre shoots (blue) will be used as next year`s canes which will be attached to the bottom wire.

The two canes are tied onto the bottom wire during the pruning process. In the spring buds will appear on these canes and from this new growth fruiting flowers will develop. The leaf growth or canopy as it is know will grow upward and be supported by other wires further up the trellis system. There are many types of systems used around the world and are adapted to suit the growing conditions bearing in mind the "marginal climate". The above pruning style is popular in the UK and is called the double guyot system but there are many others. 

In cold winters such as 2010 it can be very chilly out in the vineyard pruning and keeping the vines in good condition for the coming year, but as Geoff Bowen owner of local Pebblebed Vineyard at Topsham says "nothing is better than being linked up to your MP3 player and pruning in the vineyard, it's like being in a world of your own". So spare a thought on some cold damp winter days for the vineyard producers toiling away, secateurs in hand.

We finish this month with a wine I have recently tasted:-

Triade – 2010 – Bianco – Campania – Italy – Waitrose.....£8.99

This Italian wine is a blend of 3 grape varieties, Fiano, Falanghina and Greco which grow well in the warmer southern climate in Campania. Nice bright golden colour. Soft delicate apple aroma`s give way to a clean, fruity well balanced wine tasting of pears and orchard fruits with a long finish (always the sign of a good wine). This is a well made wine ideal for summer drinking. Very good with lighter types of foods or on its own with friends....4 Stars

Drop me an email at nigec100@btinternet.com if you have tried a wine you can recommend, I'm always looking to pass on wine tips from readers of this blog. See you next month for some more insight and remember.....please drink responsibly.