St James visit to The Devon Business Expo 2015
19th May 2015
... Comments
---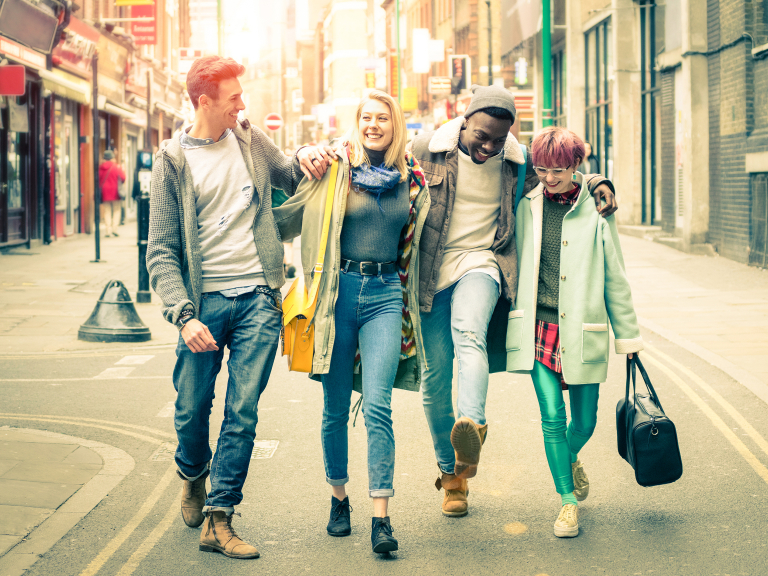 The purpose of their enterprise is to connect the school and its students to local business and the Devon Business Expo presented an ideal opportunity to engage with local organisations to find out more about commerce in Exeter.
The students were overwhelmed by the response they received, with businesses taking time out to explain their business, why they were participating, what they hoped to achieve and how they promoted themselves. They welcomed the opportunity of engaging with a students' business that describes itself as using "kid speak" to promote Exeter based businesses to their peer 11 – 16 year old consumer group.
As the students commented "we visited the Devon Business Expo conference at The Matford Centre in Marsh Barton, to observe other Exeter based businesses and to gain an insight into their working structure and reasoning. We are pleased to say we were satisfied with what we had found. We found the location easily and it was an accessible and spacious venue with plenty of room for exhibitors and delegates to meet without feeling overcrowded. It was a nice place to browse the stands, especially since there was a very friendly atmosphere, as well as the people being extremely helpful.
We met many interesting people such as The Lord Mayor of Exeter, CEO of Exeter City Council and many more, who were more than willing to share their knowledge, views and magnificent ideas. The event was very well run, and contained a lot of good businesses, some of whom would like to work with us. However, there were two parallel seminars, which ended up overlapping, which made it slightly difficult to contribute to both. All in all it was a very enjoyable event and we should definitely like to come back next year!"
David Solomides of ZENEN Education applauded the local businesses for making the students feel so welcome in what for them was rather daunting and unchartered territory "From the moment they walked into the Expo they were greeted by Victoria Gage of the Devon County Council economic team, were invited to have their photo taken at the opening ceremony with Cllr Prowse The Lord Mayor of Exeter and Karime Hassan CEO of Exeter City Council and invited to explain their business to thebestofExeter. Both Radio Exe (who invited them for a photo shoot on their stand) and Heart FM extended an invitation to visit their offices to see how they create their radio shows and to discuss why radio advertising is such a powerful medium for raising brand awareness and engaging with prospective customers. Special thanks also need to go to thebestof Exeter organisers of the Expo for facilitating the students visit, Stage Engage, Taste Café, Purple Balm, Exminster Garage, Sandy Park, Princes Trust, Business Interiors and West Exe Mortgage Solutions for their friendly support and encouragement to our entrepreneurs of the future".