Royal Albert Memorial Museum (RAMM) and St Nicholas Priory.
17th June 2013
... Comments
---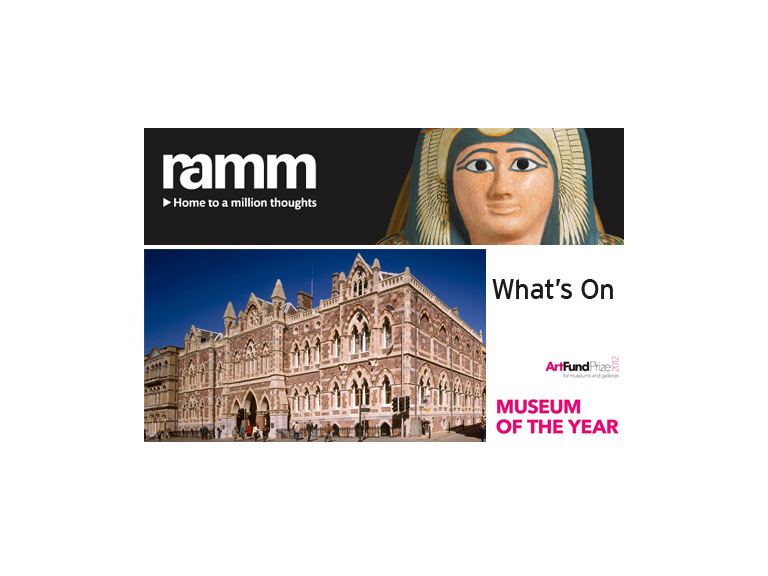 DONATE YOUR TEETH FOR ART
Milk teeth are needed for an artwork in Wasted, an exhibition starting at Exeter's Royal Albert Memorial Museum on Saturday 22 June that explores the life-giving potential of 'discarded' body parts and their relationship to myths, history and cutting edge stem cell research.
The exhibition features works by Gina Czarnecki and one, called Palaces, incorporates milk teeth donated by children. Teeth are one of the only parts of the body we lose naturally that are a sign of growth and development rather than decay. Different cultures have different traditions about where these teeth go and what they are used for. Scientists are also exploring how milk teeth and other parts of our bodies can be used as sources of stem cells for helping the body to regenerate by itself.  
Parents wishing to donate their children's milk teeth to build a stalagmite crystal sculpture can call in at RAMM's garden reception and leave them in the special collection box.
Running from 22 June to 29 September, Wasted is produced by Gina Czarnecki in collaboration with Professor Sara Rankin, Imperial College London. The body, its limits and unexplored possibilities for self-regeneration form the basis of a four year body of research culminating in this ground breaking exhibition. 
A series of talks, gallery tours and debates on Saturday 7 September will give visitors the opportunity to meet the creators of Wasted, discuss the issues and learn more about the displays. Tickets can be purchased from RAMM's garden reception in person or by phone 01392 265858 during opening hours: 10am to 5pm, Tuesday to Sunday.
For more information contact Rob Mackenzie, Marketing Assistant, on 01392 265317 or robert.mackenzie@exeter.gov.uk, Steve Upsher, Media Relations Officer, on 01392 265103, or Ruth Randall, Audience Development Lead on 01392 265955.