Pushing the boat out this weekend?
25th May 2018
... Comments
---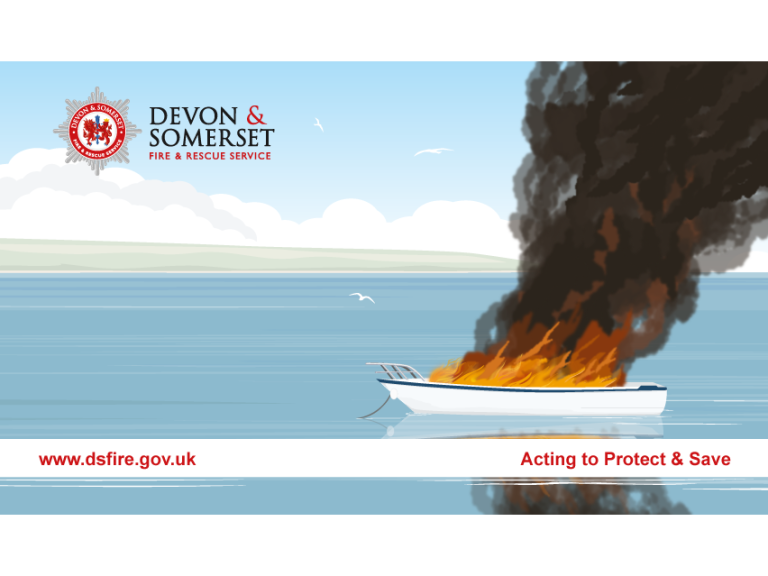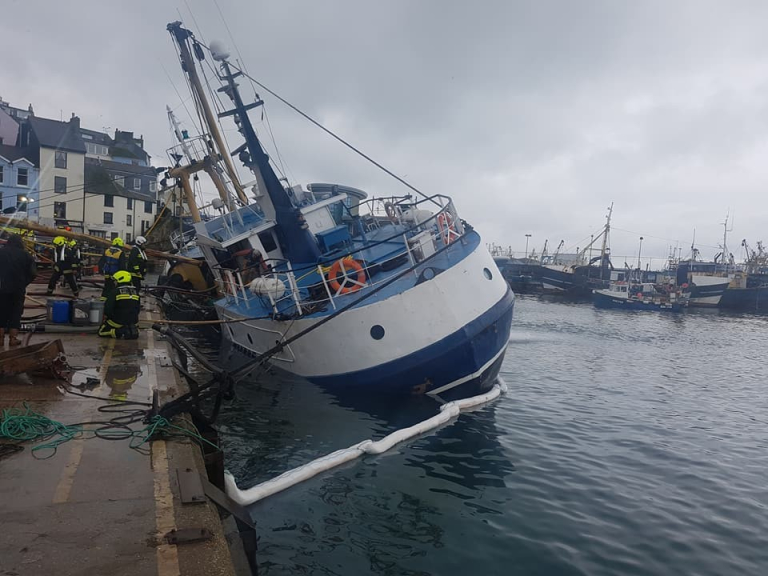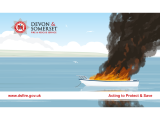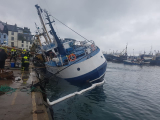 Devon and Somerset plays host to a variety of waterways from marinas, canals, lakes, coastal inlets, harbours and quays. This bank holiday weekend is typically when the boat season will be really getting under way. Devon & Somerset Fire & Rescue Service are working with the Boat Safety Scheme over Boat Safety week – 28 May – 3 June. We are asking all boat owners to ensure their boats are protected by suitable smoke and carbon monoxide alarms.
Boat Safety Scheme manager, Graham Watts said: "In the past 20 years, 30 boaters were killed in boat fires and another 30 lost their lives to the highly toxic CO gas.
"It's time everyone in the boating community said 'no more avoidable tragedies'. Being protected by suitable smoke and carbon monoxide alarms should be viewed as a normal part of boat ownership"
The number of fires on boats throughout the coastal and inland waters is relatively low, but when a fire takes hold the consequences are often devastating.  Fire can spread very quickly on a boat.
Check your alarms
Maintaining your smoke and carbon monoxide alarms on your boat is as important as maintaining smoke and carbon monoxide alarms within your home.  
test it once a month, by pressing the test button until the alarm sounds
change the battery once a year
Keep it clean your smoke alarm once every three months using the soft brush of your vacuum cleaner. This will ensure you remove any excess dust or insects.
Top tips
Make sure you know your boat and make a fire action plan with everyone in the boat.
Best for boats are the optical sensor smoke alarm with hush buttons and 'sealed for life' batteries.
Fit a Carbon Monoxide alarm that is suitable for marine use and meets the Bristish Safety Standards.  
Fit a gas and petrol vapour detector alarm in the bilge and even in the cabin space to give you early warnings of dangerous build-ups of explosive gases.
Check all appliances are turned off and if possible, close the valve on the LPG cylinders before you go to bed or leave the boat.
Never leave a burning candle unattended. Make sure they are put out safely.
Keep candles, matches, lighters and other sources of flame out of reach of children.
Make sure cigarettes are put out safely – use metal ashtrays. Avoid falling asleep with a lit cigarette – never smoke in bed.
Never leave a hot hob unattended especially when cooking with oil or fat.
Don't fit curtains or fabrics over hob burners and don't dry tea towels or clothes over a cooker or hob.
Being aware of the fire and carbon monoxide risks to boat owners will result in a safe summer of sailing. Click for more Boat Safety advice