Posts going up around Exeter spark Rugby World Cup 2015 excitement
6th March 2014
... Comments
---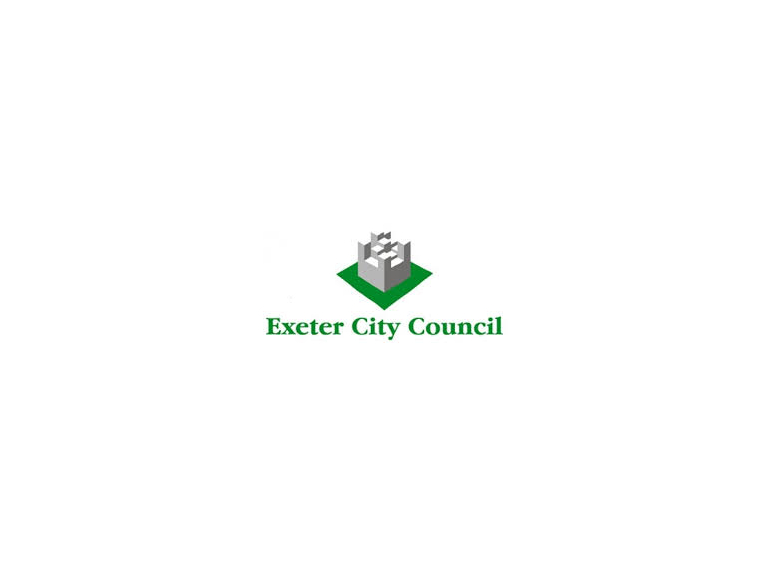 Exeter is one of 11 host cities for the tournament and will host three matches at Sandy Park.

As part of this, the city has been awarded ten full size rugby posts by the Rugby Football Union (RFU) as part of its "Posts in Parks" legacy programme.

Nine out of the ten posts have now gone up in prominent locations around the city, with the tenth scheduled to go up at Exeter Airport in the next few weeks.

They are located in:
Southernhay (next to Giraffe restaurant)
Belmont Park – on Belmont Road
Cowick Barton Playing Fields – on Cowick Lane
Hamlin Lane Playing Fields – Top end by Polsloe Bridge
Holiday Inn Express near M5 junction 29
Riverside Leisure Centre on Alphington Rd
Exe Bridges – Next to the medieval ruins at the bottom of Western Way
Northbrook Approach Golf Course on Topsham Road
Junction of Pinhoe Road and Vaughan Road
The posts are designed to help raise the profile of the game and encourage more people to get involved at a local level.

Cllr Keith Owen, Lead Councillor for Environment, Health and Wellbeing, said: "With just over 18 months to go until Rugby World 2015 kicks off in Exeter and the rest of the country, the excitement is already starting to build. We're hoping that these posts will fire people up and excite a passion for rugby that they will want to get involved in the game or engage in other types of physical activity.

"We will be actively encouraging communities to get involved with the posts in the parks through a programme of events across Exeter."

To celebrate the posts going up around the city, Exeter Chiefs will be holding a one-hour tag rugby coaching session with children from Bowhill Primary School, at 10.30am on Friday (7 March) at Cowick Barton Playing Fields

Tony Rowe, OBE, Chairman and Chief Executive of Exeter Rugby Club, added: "We know there is a lot of excitement building up in and around Exeter ahead of the Rugby World Cup next year, but the Posts in the Park legacy initiative will only help to drive up that interest.

"Having the Rugby World Cup come to Sandy Park, to Exeter and the Westcountry is a huge achievement and something we must really make the most of over the next two years. This is a wonderful opportunity to showcase our city and our region, which we know is steeped in rugby tradition."

Last month, details of the Rugby World Cup Volunteer Programme – The Pack – were revealed.

Rugby World Cup 2015 is looking to recruit 6,000 volunteers nationally – of which 300 will be involved in and around Exeter's match venue at Sandy Park, and 50 to 100 volunteers in and around the city and the Fanzone in Northernhay Gardens.

Applications will begin on March 17 until April 17 through an online process, and if successful applicants will then take part in selection events ('Try Outs') across England and Cardiff, including Exeter on July 21 - 28, with successful members of 'The Pack' confirmed in early 2015.