Lovely Leeks
8th March 2012
... Comments
---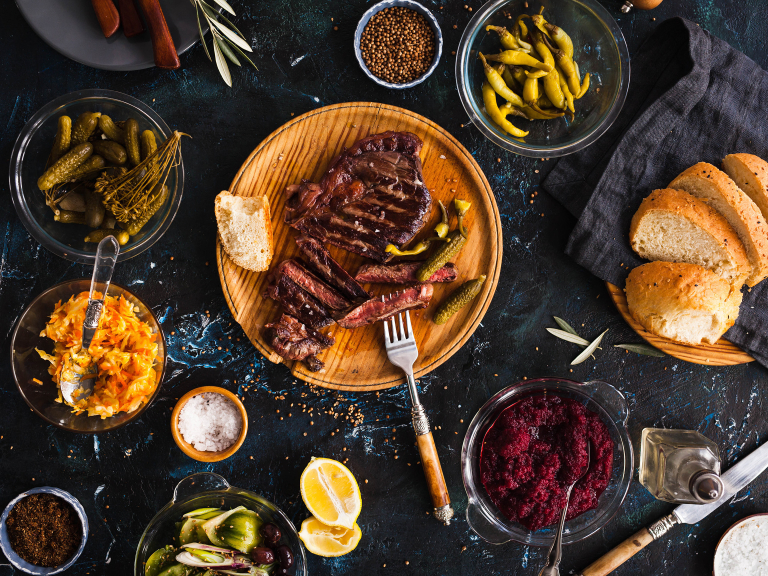 I love leeks. They can be used in so many ways. From soups to casseroles, from pies to tarts there are many delicious recipes. 
Buy them from the Farmers Market, Real Food Store or from Order And Collect Scheme at the Hub on the Green, but do buy locally where possible. They will be freshly picked and really tasty. Prices are often cheaper than the supermarkets too!
What can you cook with your leeks? 
One of my favourites is Leek And Goats Cheese Pie. Leeks and goats cheese just go so well together. The pie is made from filo pastry which you can easily buy ready made. It is easy to put together and yet so delicious! You could even make some small pies for a buffet or packed lunch!
Glamorgan Sausages are a traditional Wesh recipe. Who needs to buy ready made vegetarian sausages when you can make these! I actually made mine into rissole shapes but they can be traditional sausage shape too!
But if you fancy meat sausages, how about Sausage And Leek Casserole for some real comfort food to warm you up on these chilly evenings! Serve with mashed potato and some in season purple sprouting broccoli - what could be better?
If you fancy leeks in your Sunday roast try Lentil And Leek Roast. It takes just minutes to prepare and you can serve it with all the roast dinner trimmings such as roast potatoes and parsnips. Or with a little more effort you can make a Cranks ravourite recipe - Creamy Leek Croustade - tasty enough for a dinner party.
Do you have a favourite leek recipe? Do share it with me at penny@pennysrecipes.com. If it's low cost and tasty, it can be a guest recipe on the Penny's Recipes website
Happy Cooking!