Local Independents in Exeter launch Christmas Shopping Trail
13th November 2012
... Comments
---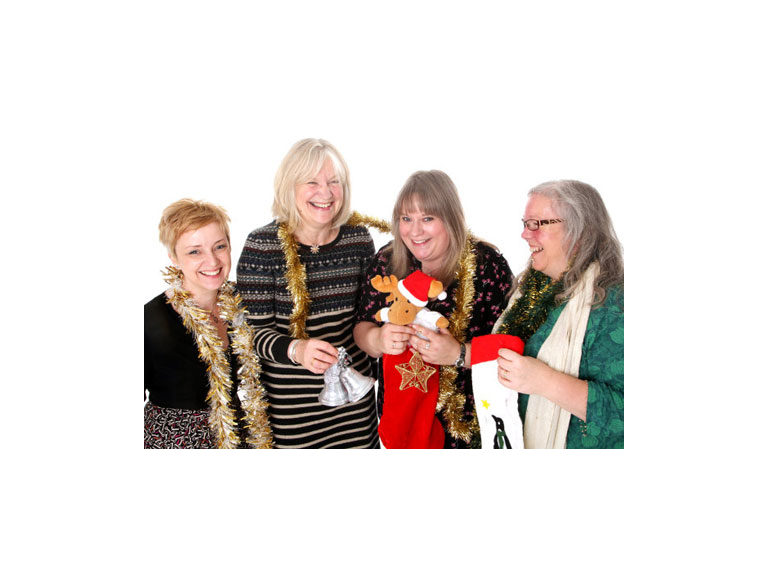 The trail had been put together to raise awareness of the many, exciting and individual, local outlets there are in the city. Shoppers can pick up the map from any of the participating retailers (see below), and also download a copy from the website exeterindies.westcountry.co where you can also find out more information about the participating shops.

Visit some of the shops on the trail and get your map stamped, and then enter the map into a prize draw to win some truly fabulous prizes donated by the participating retailers. There are three bundles of prizes and these include a full body massage from Eden Day Spa, a cocktail masterclass from Oddfellows and a photoshoot from Snappy Snaps. The closing date for the prize draw entry is December 24th.
Have fun discovering fabulous gifts, beautifully designed clothes, lovely food and then relax with a coffee and cake. Exeter has a fabulous range of independent stores providing unusual and delightful gifts and unique products. You will find superb customer service and people who really understand their product or service and strife to give the customers the best attention.
Not only that, by buying local you are helping to support the local economy as so much more of your £ stays within the locality. By shopping in local stores you are helping to local businesses on on the high street, providing the rich variety of unique goods and services.
The Shopping Trail is part of a national campaign - Celebrate an Independent Christmas, initiated by retail champion Clare Rayner. Four local retailers - Sue Taylor from Cafe at 36, Penny Ritson from Penny's Recipes, Kirsty Burge from Snappy Snaps and Amanda Leach from Insideout met through Twitter and worked together to get retailers on board, create the map and the website.
They also send out huge thanks to Nia of Niaski and Nick of PrtsScr Press for creating and printing the map and also to www.westcountry.co for creating the website. Thanks also go to Exeter City Council for providing the funding for the printing of the maps.
This is a great example of local people working together to create something fun and has already got a great buzz and community feel around it. We all hope that people really enjoy following the trail and discovering local shops they may not have been aware of before, where they can find great Christmas gifts for others and may be a treat or two for themselves.

Retailers and customers are welcome to give their feedback by emailing exeterindiesxmas@gmail.com

Participating Shops

Luxtons Pharmacy
Bunyip Beads
Cafe at 36
Cookware and Homebrew
Crede Boutique
Devon Coffee
Devon Weigh
Eden Day Spa
Erin Cox Jewellery
Fizzywizzywoo
Insideout
Inspirations
Inspirations Wigs
Iris Boutiques
Isca models
Kintamani
Meme
Moko
No Guts No Glory
Nutters
Penny's Recipes
Shaker Maker
Snappy Snaps
Sweet Cheeks UK
Tadsurf
The Cove
The Oddfellows
Violette

To find out more about each of these businesses visit
http://exeterindies.westcountry.co/