Kirami Easy Wood Fired Hot Tub a true family friend
Easy is the best-selling hot tub, and with good reason! The Easy hot tub, with its solid colour plastic inner tub, is the definition of easy care. 
This enduring model is suitable for all purposes, making it a good choice for any situation.
Its size makes Easy M suitable for the average family, or why not a get-together with a small group of friends!
The hot tub is heated with an external bronze-coloured Cult heater, suitable for heating small tubs. 
It is made out of high-quality marine-grade aluminium. The outer shell is made out of Finnish spruce panels stained with a dark walnut tint, and it keeps its attractive appearance for a long time. 
The calm grey interior colour is the choice of a trend-aware user. The grey interior is always timeless and elegant, and it blends in beautifully with the environment.
At Bigfire we also provide a range of accessories to complement your wood fired Hot Tub. They are not only aesthetic but are very much about safety for you the user and the people and animals living with you.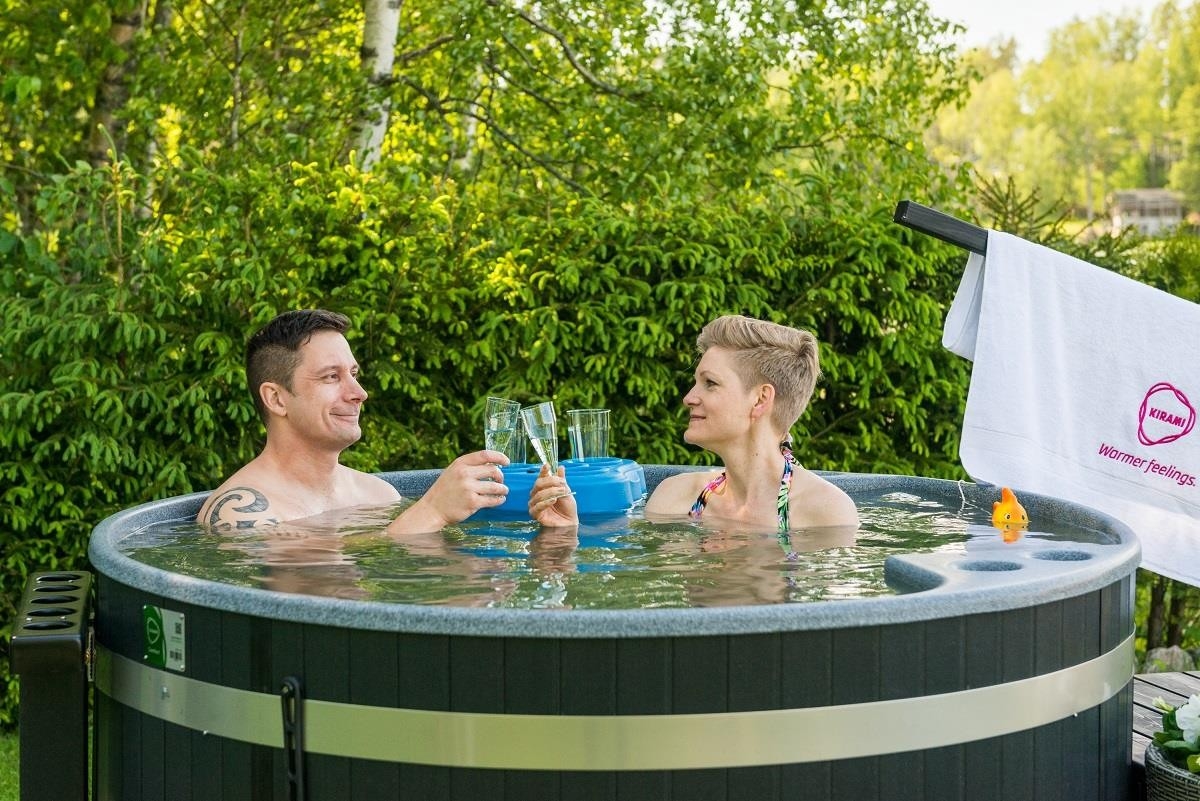 Finish Design
The Karami Original Easy hot tubs have a
plastic inner
to make them really easy to maintain.
Models with a CULT heater have four different choices as outside panel: stained spruce and three colours of EcoPlank made of recycled material.
The inner tub is available in grey and turquoise.
The chimney is 1.5 m high and has a heat shield and a chimney hat.
Specifications
CAPACITY: 4–6 pers. / 1450 l
WEIGHT: 175 kg
OUTER DIAMETER: 170 cm
INNER DIAMETER: 164 cm
HEIGHT: 110 cm
DEPTH: 91 cm
Cult Heater
The most popular basic outside heater. Suitable for small water volume hot tubs. Manufactured from marine aluminium. The grates and the backside of the door are steel.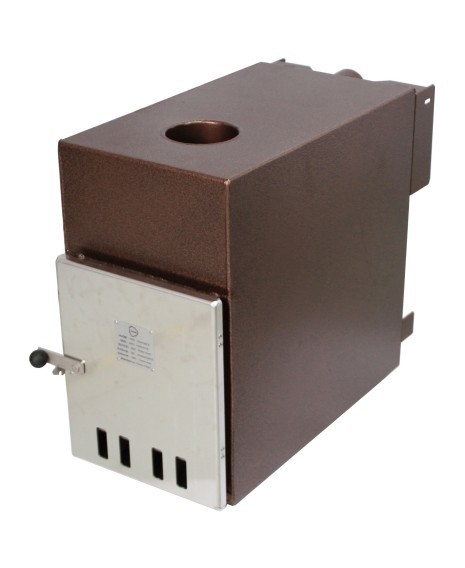 Power 22kW
Minimum water quantity is 5cm above the higher connector pipe
Chimney connection Ø120mm
Outside measurements, width 350 x 620 x 740 mm
Includes grate, fastening pieces, rubber hoses and clamps.
The most popular outside heater.
Please have a look at a small presentation video here