Golfers Chip In to raise £33,000 for Devon Charity Dream-A-Way
20th September 2017
... Comments
---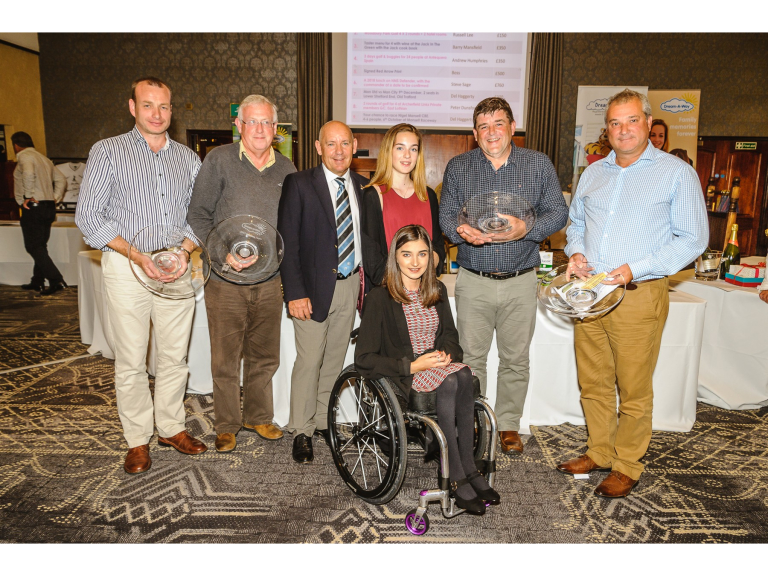 Devon based charity Dream-A-Way has smashed all records with its 2017 Golf Classic event and raised an incredible £33,000 in one day! The event took place at the stunning Woodbury Park Hotel and Golf Club attracting a full field of 32 team entries from as far afield as Truro and Shropshire.
A forecast of thunder and lightning was not a good omen as it was feared the course would be closed but following a cooked breakfast, the intrepid players teed off. A couple of showers followed and a welcome sausage and Thatcher's cider barbecue was served on the 9th hole later. 
A lot of very happy golfers were soon back in the clubhouse where they enjoyed an excellent dinner followed by the presentation of prizes generously donated by the charity's supporters. First placed team Amber's One and Only (93 points) won a golfing holiday in Antequera courtesy of Villegas Golf. Winning lady Angie Chapman (37 points) collected a selection of goodies donated by The Wood Chicks and top man Pete Lawrence (41 points) took home a Callaway golf bag thanks to Trinity Fire and Security Systems. All winners also collected beautiful glass trophies generously donated by Stevens Homes.
 The auctions on the night were awesome with highlights being the chance of dining with the Commander of HMS Defender on board the Ship, the opportunity to race against 1992 Formula 1 World Champion Nigel Mansell CBE at his Mansell Raceway outdoor Karting venue and a 2 week stay at a luxurious 8 bed villa in beautiful Mauritius. 
Dream-A-Way Chair Jeff Merrett MBE stated "This year's golf classic has exceeded our wildest expectations and huge thanks go to everyone who took part, our generous sponsors and supporters, our dedicated volunteers and Woodbury Park for their first-rate hospitality. The money raised will help so many Devon people who would otherwise find it difficult or impossible to enjoy a much-needed day out, short break or holiday of a lifetime."
 The charity received excellent feedback from the teams who are already looking forward to next year's event on 7th September 2018 and are planning to bring more players. 
To find out more about how Dream-A-Way helps people in Devon, please visit http://dream-a-way.org/