Exeter chiefs side to face Gloucester
18th September 2014
... Comments
---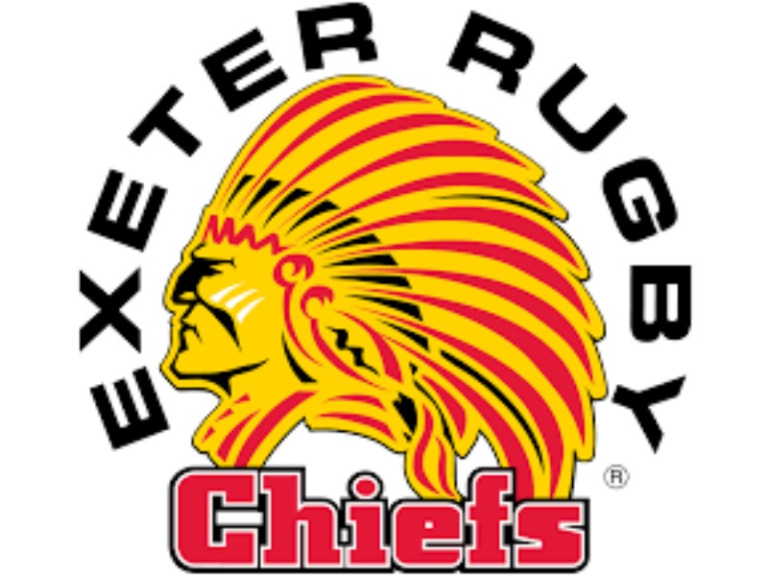 Devon's finest return to Aviva Premiership action tomorrow night at Gloucester determined to get back on track immediately following their narrow loss at home to Leicester Tigers last Saturday.

In a performance which Baxter described post-match as somewhat "frustrating" - the Chiefs leader knows not a lot needs tinkering with to ensure his side can get over the finishing line against the division's top clubs.

"Our battle, as it was in a couple of games last year, is to make sure we are up there with the best sides," said Baxter. "However, what we have to do is force one or two more results over. That's an ongoing thing for us to learn and get better at, but last weekend we were one instance away from winning a game of rugby against a very tough side, so that's not the worse place to be.

"The important thing - and we said it straight after the game - was that we're not scratching our heads wondering if we will ever get the beating of a team like Leicester. If you look at the game closely, it was almost impossible to tell us apart at the weekend and that's a nice place to be. What we have to do is keep striving to be better, which I know we can be, and keep moving forward and enjoying the season."

Certainly the Chiefs have shown in their opening two Premiership fixtures that they are capable of producing some outstanding rugby and Baxter is hoping for more of the same tomorrow night at Kingsholm.

However, Gloucester - themselves fresh from a weekend win at home to Sale Sharks - will prove a tough nut to crack. Recent fixtures between the two clubs have served up some intriguing battles, including this very fixture last term when the Chiefs produced one of their best displays on the road to emerge victorious 29-12.

Baxter said that performance had been mentioned this week as part of his side's preparations, but quickly stressed it was the 'here and now' which was more important and not past displays.

"We don't tend to look back too much at previous fixtures," said the Chiefs coach. "Yes, we played exceptionally well that day and we'd love a repeat performance, but what matters most is how we turn up on the day. The players have trained well this week; they are enjoying the way we want to play; they're enjoying each other's company and, most importantly, they're enjoying the challenges ahead. That is what I want to foster this year and help us improve.

"I'm aware there was a time last year when it felt like coming to work and rugby shouldn't feel like that. It should be a bonus on top of the rest of your life and something you have to enjoy it and make the most of. That's why I say to our guys, 'you have to work hard' simply because it's something special which a lot of other people don't get to do. That's very much how we will approach every game this year because we are very lucky to be doing this and I want us to show people that."

Baxter added: "I'm sure Gloucester will be saying things similar to me in that they expect to get better week by week, but we have a team that enjoys challenges and a Friday night at Kingsholm, live on TV, is a great game to be involved in and I want the players to thrive in that environment and maximise every minute of it.

"Right now, we are sitting fourth in the league at the moment, so that's something worth fighting for and that's how we have to play."

Ahead of kick-off, Baxter has made two changes to his starting line-up with Ben Moon coming in at loosehead for Carl Rimmer, while Damian Welch packs down in the second row in place of Ryan Caldwell.

The other changes in personnel come on the bench where Phil Dollman and Jack Nowell both return for the first time this season, taking over as back options in place of Ceri Sweeney and Jack Arnott.

Having both Dollman and Nowell back in the mix, together with a number of others who featured in Monday's A League victory over London Welsh, has given Baxter and his fellow coaches plenty of options going into tomorrow's tussle and beyond.

"We always knew we would become stronger the more we got into the season," said Baxter. "Thankfully, we've not picked up any other injuries and all of a sudden we're getting a number of guys back to full fitness. Monday's night game showed a lot of boys returning to fitness, which in turn has created selection issues for us because we've played very well for the last two weeks.

"What it does give us, however, is a number of options and firepower off the bench. Over the next weeks, we will have a lot of players chomping at the bit to play some rugby, so that will not only give us quality in training, but also good performances out on the pitch."
15 Chrysander Botha
14 Ian Whitten
13 Henry Slade
12 Sam Hill
11 Matt Jess
10 Gareth Steenson
9 Haydn Thomas
1 Ben Moon
2 Jack Yeandle (capt)
3 Tomas Francis
4 Mitch Lees
5 Damian Welch
6 Dave Ewers
7 Ben White
8 Thomas Waldrom
16 Elvis Taione
17 Carl Rimmer
18 Moray Low
19 Ryan Caldwell
20 Kai Horstmann
21 Will Chudley
22 Phil Dollman
23 Jack Nowell