Dramatic rescues at Mayflower Water Treatment Works
12th April 2017
... Comments
---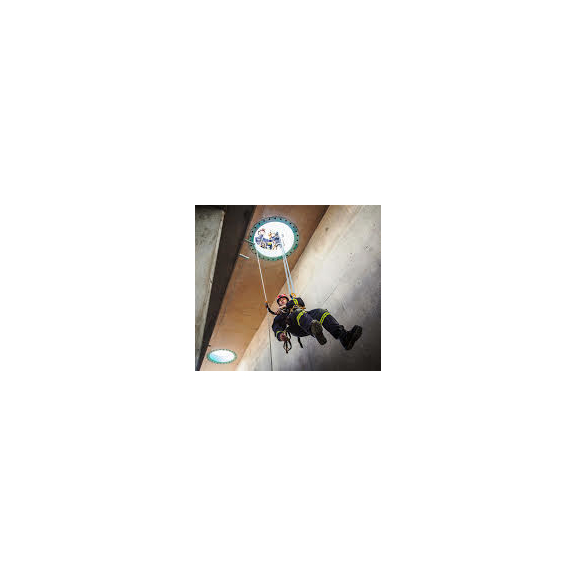 South West Water's Mayflower construction site at Roborough, just outside Plymouth, was the scene of a dramatic rescue during a fire service training exercise that took place at the weekend. 
The site gave crews from Devon & Somerset Fire & Rescue Service the perfect venue to put their training into practice at the weekend. In the scenario, firefighters used specialist equipment to rescue two casualties (manikins) from the base of a concrete structure. 
South West Water is building the new £60million state-of-the-art Mayflower Water Treatment Works to serve Plymouth and the surrounding area. It will replace the outdated treatment works at Crownhill in Plymouth, which was built in the 1950s and is reaching the end of its useful life. 
Project manager, Mike Court for South West Water said: "Construction sites of this nature are few and far between so we were delighted to be able to offer Devon & Somerset Fire & Rescue Service the opportunity to use our site for these training exercises. 
"It was absolutely fascinating seeing the firefighters in action." 
Steve Hill, Station Manager from Devon & Somerset Fire & Rescue Service, explained: "The purpose of the training is to enable the crews from several fire stations to work together as a team training in an unfamiliar environment. They will be integrating their skills, knowledge and equipment to overcome different or unusual challenges, as well as gaining a familiarity with the South West Water site. The scenario is also an ideal opportunity to develop firefighters with less experience. 
"We would like to thank South West Water for agreeing to host this exercise; it is invaluable for our crews to train in realistic scenarios such as this." 
Work started on site in April 2016 and Mayflower is on schedule to become operational in September 2018, with the existing Crownhill works retiring from service a few months later.  Around 150 people will be employed during construction. The project is South West Water's biggest single capital investment in its highly-rated 2015-20 business plan.