Devon Air Ambulance supporters make a difference to ten-year old Harry and family
Young patient Harry Tansley, who was airlifted by Devon Air Ambulance two years ago will feature with the Charity in prime time morning BBC series.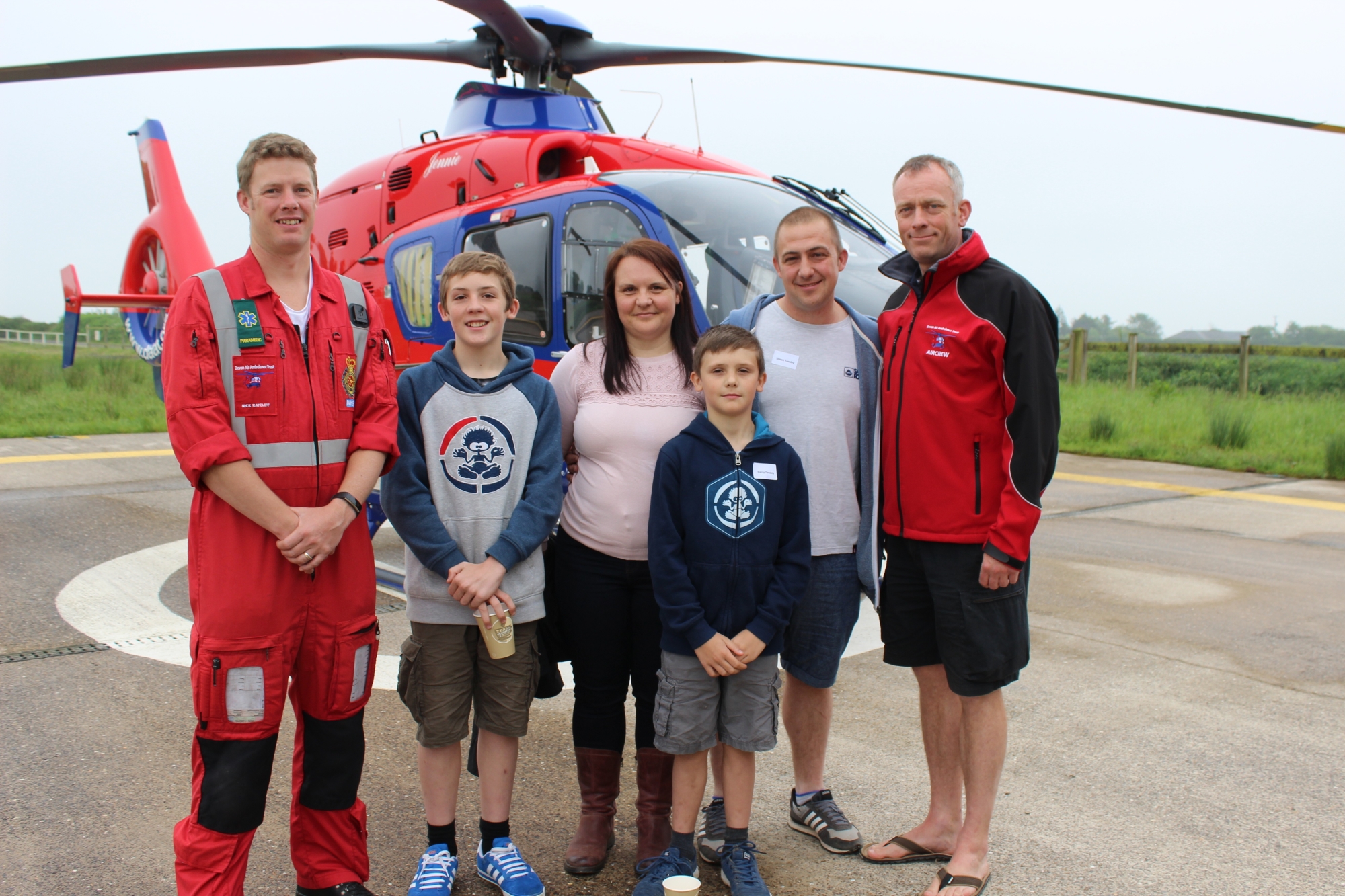 At Christmas back in 2016, young Harry was enjoying the festive break scooting along Exmouth seafront with his dad, older brother and a friend, when he lost his balance on his scooter and fell, hitting his throat against the handle bar.
The effect was immediate, with the impact tearing his windpipe, causing air to gather under his skin with every breath he took.
First responders were quick to administer an IV drip, but called for backup from Devon Air Ambulance, which was crewed by two critical care paramedics and a doctor.
Harry's face, chest and stomach was swelling rapidly, but he and his dad remained calm and Harry was able to answer questions coherently.
Critical Care Paramedic, John Shaddick, explained:"When we arrived, Harry looked like an 8-year old bodybuilder. He was swollen from his head to his groin. But he and his dad were both amazingly calm – Harry really was a perfect patient, particularly considering what was happening."
Treating Harry in the back of the land ambulance, Dr Reed administered an anaesthetic and a tube was inserted to stop Harry's throat swelling shut and to keep him breathing. John Shaddick continued, "The teamwork of everyone working together was brilliant. Everyone, land crew, rapid response crew and aircrew, all knew what needed to be done, both inside and outside the ambulance."
While Harry was being looked after, paramedic Nick Ratcliff, advised Harry's dad and brother what was happening and spoke to Harry's mum, who was at work in Torquay, on the phone.
Devon Air Ambulance flew Harry directly to Bristol Children's Hospital, bypassing the most local hospital, so that he received the essential specialist treatment he needed for his injuries as quickly as possible.
Harry's dad was able to accompany him in the Air Ambulance and was impressed by the speed with which they got there: "It would have taken so much longer by road. I was so grateful that Harry was in such good hands en route and that we got from Exmouth to Bristol in just 30 minutes."
Harry was awoken from his induced coma on Christmas Eve with his family at his bedside. His windpipe had 'healed itself' and there was no longer any need for surgery.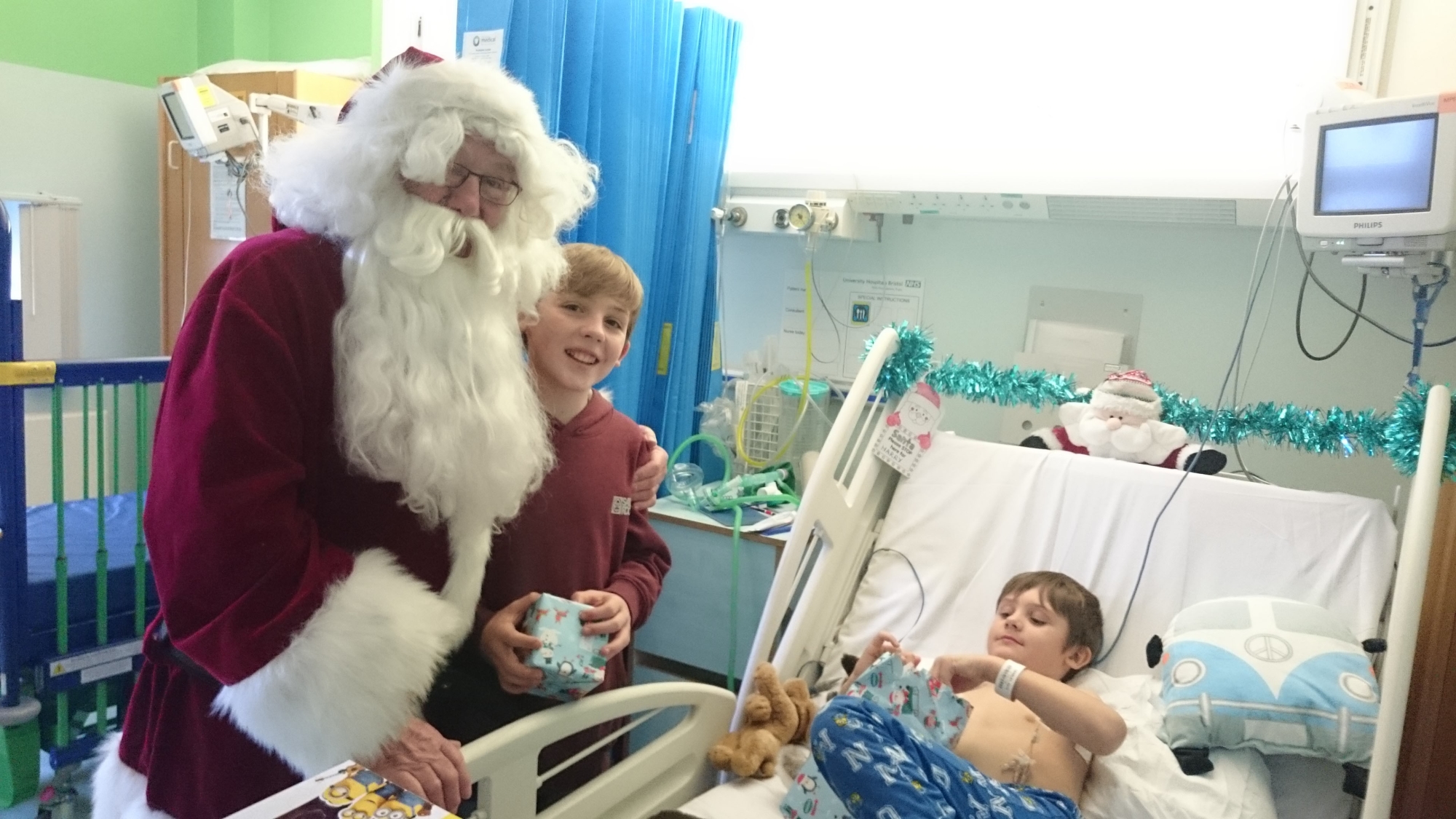 The next day he was able to enjoy a hospital visit from Father Christmas and went home to spend the rest of Christmas Day with his family.
Harry's story is being told by the BBC series Close Calls: On Camera, which is in its sixth series and will be released towards the end of May next year.
Caroline Creer, Fundraising and Communications Director for Devon Air Ambulance said: "Thankfully Harry's story had a happy ending that Christmas." She added. "Devon's two Air Ambulances are only able to keep airborne due to our incredible supporters. Without their enthusiastic fundraising efforts, donations and generous voluntary support, the Tansley family Christmas could look very different."
You can support families just like Harry's through Devon Air Ambulance's Lift A Loved One Christmas Campaign by visiting bit.ly/LiftAlovedOne18 to help us reach our £2512 target. The target makes reference to the date of Christmas day. Like all emergency services, Devon Air Ambulances' crews will be working throughout the festive season, away from their loved ones. Thank you to them and all of the emergency services and caregivers working throughout.