Community Yoga - The Yoga-Life Studio
The Stables, 25 South Street
BN21 4UP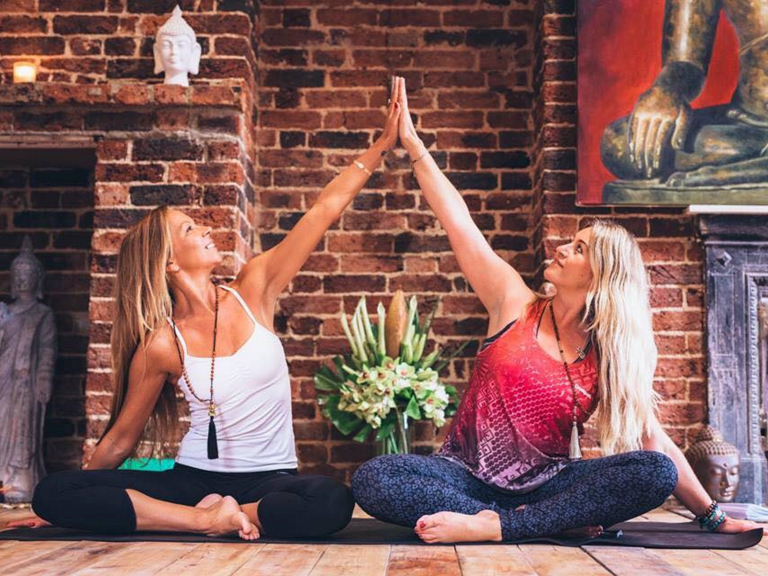 Lovely people, please join me this Saturday in The Yoga-Life Studio at 1 pm for 1-hour yoga practice in aid of our chosen charity.
This will be a slow and mindful flow, focusing on opening the heart centre, celebrating friendships and gratitude for all that we have. After all, friendships, sense of community and support are essentials to get us through tough times and not all of us are so lucky!
Please come along, join us on the mat, meet some lovely yogis and feel the positive energy!
No experience needed. Helping others feel so good!
Future dates
Saturday 29th February 1:00pm until 2:00pm
Saturday 7th March 1:00pm until 2:00pm
Saturday 14th March 1:00pm until 2:00pm
Saturday 21st March 1:00pm until 2:00pm
Saturday 28th March 1:00pm until 2:00pm
Saturday 4th April 1:00pm until 2:00pm
Saturday 11th April 1:00pm until 2:00pm
Saturday 18th April 1:00pm until 2:00pm
Saturday 25th April 1:00pm until 2:00pm
Saturday 2nd May 1:00pm until 2:00pm
Saturday 9th May 1:00pm until 2:00pm
Saturday 16th May 1:00pm until 2:00pm
Saturday 23rd May 1:00pm until 2:00pm
Saturday 30th May 1:00pm until 2:00pm
Saturday 6th June 1:00pm until 2:00pm
Saturday 13th June 1:00pm until 2:00pm
Saturday 20th June 1:00pm until 2:00pm
Saturday 27th June 1:00pm until 2:00pm
Saturday 4th July 1:00pm until 2:00pm
Saturday 11th July 1:00pm until 2:00pm
Saturday 18th July 1:00pm until 2:00pm
Saturday 25th July 1:00pm until 2:00pm
Saturday 1st August 1:00pm until 2:00pm
Saturday 8th August 1:00pm until 2:00pm
Saturday 15th August 1:00pm until 2:00pm
Saturday 22nd August 1:00pm until 2:00pm
Saturday 29th August 1:00pm until 2:00pm
Saturday 5th September 1:00pm until 2:00pm
Saturday 12th September 1:00pm until 2:00pm
Saturday 19th September 1:00pm until 2:00pm
Saturday 26th September 1:00pm until 2:00pm
Saturday 3rd October 1:00pm until 2:00pm
Saturday 10th October 1:00pm until 2:00pm
Saturday 17th October 1:00pm until 2:00pm
Saturday 24th October 1:00pm until 2:00pm
Saturday 31st October 1:00pm until 2:00pm
Saturday 7th November 1:00pm until 2:00pm
Saturday 14th November 1:00pm until 2:00pm
Saturday 21st November 1:00pm until 2:00pm
Saturday 28th November 1:00pm until 2:00pm
Saturday 5th December 1:00pm until 2:00pm
Saturday 12th December 1:00pm until 2:00pm
Saturday 19th December 1:00pm until 2:00pm
Saturday 26th December 1:00pm until 2:00pm
Saturday 2nd January 1:00pm until 2:00pm