MPF Energy Solutions Ltd provide commercial and residential Energy Performance Certificates and floor plans at competitive prices.
MPF Energy Solutions Ltd offer a fast and cost effective solution to all residential and commercial Energy Performance Certificate requirements.
Primarily covering the North West, MPF Energy Solutions Ltd are Bury based but more than happy to travel nationally.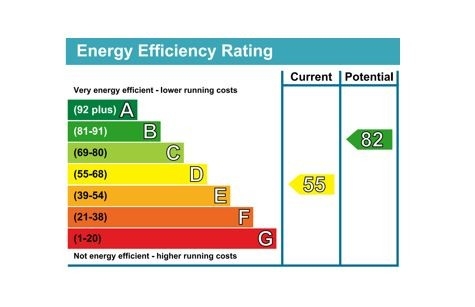 What they offer
Domestic/Residential Energy Performance Certificate (EPC)
MPF Energy Solutions Ltd offer a 3 day service as standard, but can also be available with same/next day appointments at no extra cost.

Fully Qualified, Accredited & Insured Assessor

EPC Delivered within 24 Hours of Appointment

A Fully Portable EPC useable for Sales & Lettings
Commercial Energy Performance Certificate (EPC)
MPF Energy provides EPCs for a wide range of commercial properties including pubs and restaurants, hotels, shops, offices, factories and warehouses.
Where confidentiality is required, surveys can be completed out of hours and within a short turnaround time to ensure that the reports are available to meet any expected time frame. 
MPF Energy Solutions Ltd are proud to cover a wide range of sectors and have clients in both the Private and Public Sectors. 
With large volumes of surveys for a wide variety of buildings including offices, industrial units, retails and leisure spaces along with hotels and licensed premises you can trust and rely on the team to provide the correct reports, no matter the type of business that you own. 
Floor Plans
Floor plans are a valuable resource no matter the type of property that they depict. For both commercial and residential, they offer great detail to potential buyers, developers and investors as well as providing a much needed aid to any fire evacuation plans.
MPF Energy Solutions Ltd offer building and property owners a complete floor plan service. Plans can be produced in a range of formats so that owners can include them on websites or in any literature that they may need for a property.
Fire Risk Assessments 
MPF Energy Solutions are now fully certified and accredited Fire Risk Assessors
What Is A Fire Risk Assessment and who needs one?
A fire Risk Assessment is a legal obligation for all premises that employ five or more people, OR if your setting is open to the public, this needs to be documented and regularly reviewed and documented according to the Regulatory Reform (Fire Safety) Order 2005. Every block of flats and all business premises (as stated above) is required to conduct a fire risk assessment. However, not everyone has a good understanding of this essential fire safety measure.
Fire risk assessments, unfortunately, are frequently overlooked. This can result in buildings being unnecessarily exposed to fire risk, and potentially loss of life at times.
A fire risk assessment is a survey of your business premises to identify fire hazards, what you need to do to prevent fire and most importantly how to keep people safe.
When it comes to the safety of your business and your employees, there should be no questions asked. One key element of keeping your people and business safe is conducting a Fire Risk Assessment and regularly reviewing it when necessary.
MPF Energy Solutions will advise and make documented recommendations on the following:
Fire Hazards and elimination or control
Identifying potential fire hazards

Identifying the people at risk

Appointing responsibility for fire safety
Fire Precaution measures
Management and Safety
Documentation, planning for emergencies and training
Once completed you will receive a full and detailed report.
Although every fire risk assessment is unique, the following fire prevention and fire risk factors will be checked by the assessor as part of the assessment:
The building's construction, layout, and use

The nature and number of occupants, including any potentially vulnerable occupants

Electrical equipment on the site that could be a potential source of ignition

Whether the building has a history of any fire loss

Smoking areas as well as prevention measures that have been taken to prevent fires caused by smoking

Protection against fires that are caused by lighting

Installed and portable heating devices that can trigger fires

Any fire hazards that have been introduced by outside contractors or building works

General housekeeping and key areas being kept clear of any combustible materials

The configuration and maintenance of escape routes

Storage arrangements for any flammable and dangerous liquids

Emergency lighting has been properly installed and is in good working order

Measures are in place for limiting fire spread

Adequate means are in place to raise the alarm in the event of a fire

Fire safety signs are in the proper locations and used correctly

Other devices, like sprinklers, are properly installed and maintained

The appropriate fire extinguishers are in the correct locations

Whether or not there is evacuation drills and fire safety training on a regular basis

Who manages the building's fire safety and how well it is done

Proper records and documentation are being kept on fire safety measures

Correct testing procedures and maintenance are in place for fire safety systems
Fire risk assessments do have some specific guidelines.
The Fire Risk Assessment must be reviewed on a regular basis.
Every 12 months after the original assessment is done

Every 5 years a new assessment should be conducted

If the building's purpose has substantially changed

If the building structure, such as the layout, has changed

If there has been a considerable change in the occupants
Changes to a building's layout, how it is used, or the kind of occupants using or living in the building can significantly impact your fire safety plans. Therefore it is very important that a review of your fire risk assessment be conducted if any of those have occurred.
If there are 5 regular occupants or more the fire risk assessment must be in writing.
If your block of flats or business premises normally has over 4 residents at once, then you are legally required for your fire risk assessment to be documented.
As mentioned previously, it is recommended that your assessment is in writing, no matter what size your business As mentioned previously, it is recommended that your assessment is in writing, no matter what size your premises are.
There are a few other situations where you will be required to have a written fire risk assessment even when having less than 5 regular occupants. They are:
You have been instructed to do so by the fire brigade (for example, after a visit)
If your premises are required to have a licence

The main findings and actions to be taken must be recorded.



Whether or not it is written down, a fire risk assessment has 2 parts that must be generated.
The first part is the actual review, which assesses the premises fire safety against several points.

The second part is a list of requirements that should be acted upon in order for the building to be in compliance with fire safety measures.
It is very important for these recommendations to be acted on since that is what keeps your building safe ultimately.
What is reviewed as part of a fire risk assessment?
Fire Risk Assessments should be comprehensive and numerous fire risk factors should be taken into account.
The amount of detail included in an individual review depends to a great extent on the building's complexity. For example, a one compartment building, like a kiosk or small shop, is going to have a lot less that needs to be reviewed compared to a block of flats or large office block.
What is the penalty for failing to have a fire risk assessment?
If you do not have a fire risk assessment and, specifically do not have the proper fire safety precautions in place, the penalty is prosecution that results in severe fines. The penalty can be a prison sentence in extreme negligence cases.
To contact MPF Energy Solutions Ltd click the links at the top of the page or call 07718 825 708