Stay plumbing safe this winter in Bromley.
3rd October 2013
... Comments
---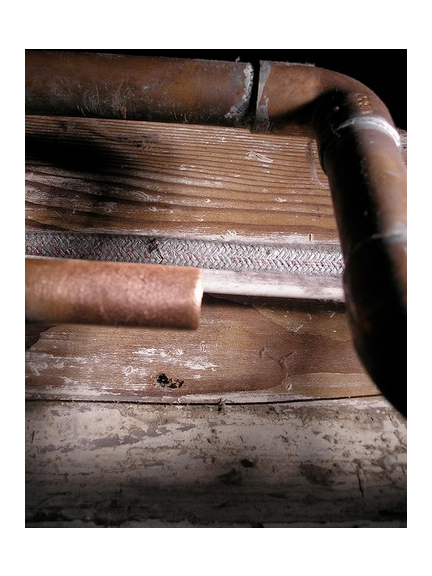 I love summer. The sun shines (sometimes), we can get up to more outdoor activities and the good old thermostat set to 21 degrees in my hall means the heating doesn't need to come on either.
Oh well, that's all about to change. The last few mornings I've heard that familiar click as the thermostat signals it's dropped below 21 degrees, and the boiler fires up.
I always enter into a mad panic at this stage. Having never been organised enough, I suddenly realise that I haven't booked my annual boiler service - so the call goes into Protherm Plumbing & Heating Engineers.
But as well as this, there are a number of things you can put into place with or without the help of the professionals. Here are our top tips to keep you snug as a bug this winter:
Do you know where your stopcock is? Believe me, having to locate it when there's water pouring from a burst pipe in the dead of winter is no fun (trust me, I've done it!) Make sure you know where it is, and that it's in good working order.

Have you serviced your boiler this year? Book your boiler service now, before the plumbers get even busier as the cold weather sets in. Ensuring your boiler is well maintained keeps it in good condition, helps it run more efficiently and ensures it's operating safely.

Are your outdoor pipes insulated (see point one above!)? Having woken one morning to water spraying from an outdoor pipe, the consequences of which were no running water or heating until the plumber arrived, I can vouch for the importance of this myself. Getting outdoor pipes insulated can save you from that out of hours callout charge and a grumpy household on the coldest day of the year!

Have the trees in your garden dumped all their leaves in your drains?! Autumn time is notorious for increased call outs due to blocked drains. Clear your drains out regularly to prevent them from becoming blocked,

Beware of holiday cooking! Let's face it, winter is a time where roasts are aplenty... which means an increase in cooking fat. Whatever you do, don't throw this down the sink. In cold weather, the fat simply hardens and clogs up your drains. Try to save an old butter tub or something similar, leave the fat to cool down after cooking and then use the butter tub to throw it away in the bin.
So get it all sorted now and stay plumbing safe this winter!
Image courtesy of cursedthing's photostream on flickr.com