Fall in love with your bathroom with transformations from One Stop Building.
14th June 2017
... Comments
---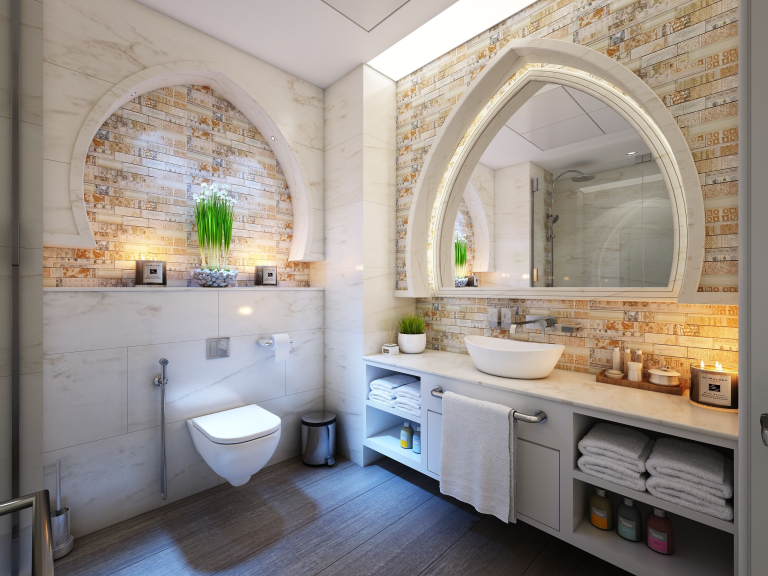 It doesn't take long for a bathroom to start feeling tired. I moved in to a new build property just 7 years ago and not only have little odds and ends started to become past their best, but the bathroom furniture is looking worse for wear too.
Before too long your bathroom can start to feel very underwhelming and a space you only use for the necessary!
No more - not with One Stop Building in Bromley!
They are the local bathroom renovation experts. With bag loads of experience and the skills needed to get the job done well, they're the perfect people to call in.
One Stop Building will guide you through the transformation process from start to finish. If you need any help choosing your new bathroom furniture you'll be sure to get some great advice.
Your existing heating, water and electrical services will be surveyed and assessed to see exactly what needs to be done before the project commences. This is to ensure that what's in place meets the needs of your new bathroom.
All the work will be completed by the team to an exceptionally high standard while trying to keep the disruption to your everyday life to an absolute minimum.
So for your new bathroom contact One Stop Building on 0800 587 2001. They will incorporate your ideas into a functional, stylish, period or contemporary bathroom, bringing your vision to life.