Start your Business Journey at Barrow Market
3rd March 2020
... Comments
---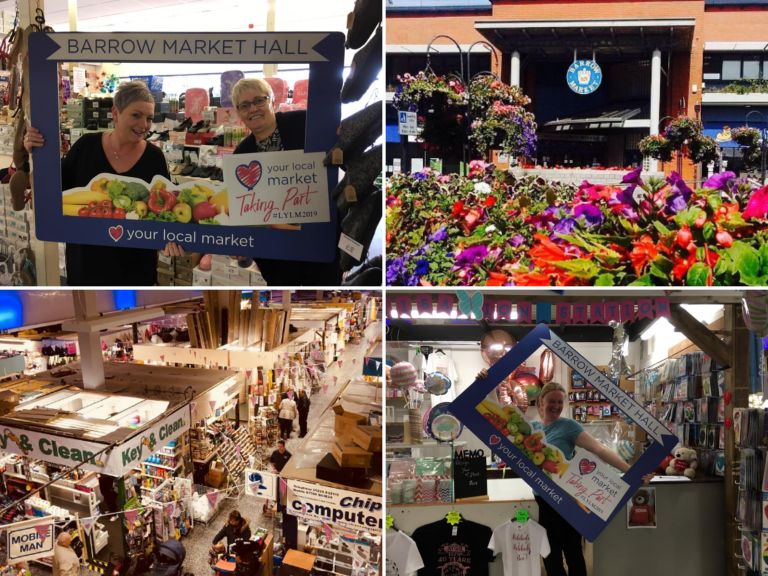 There's no doubt about it; making the decision to set up your own business and become your own boss – the master of your own destiny is a massive (not to mention, life changing) thing to do.
You may have always dreamed of one day running a successful business, taking the skills and experiences you've built up over the years and pouring that knowledge and creativity into a business venture. You may have started a hobby that's turned into something much bigger and need an outlet to showcase your wares.
If you've arrived at the point of deciding to finally take the plunge and looked at premises - but consider the rent and rates on the high street a little too steep at the moment – then take a look at Barrow Market Hall.
Barrow Market encourages new and existing business ventures to come into the market and become part of their award winning family of stall traders.
Taking a stall in the market is a fantastic and affordable way of building a successful business. The market has stood the test of time and is at the heart of the community with its reputation growing form strength to strength year on year. Barrow Market opens on Mondays, Wednesday, Friday's and Saturdays from 9am – 5pm, a perfect way to test your business venture.
In fact the market has acted as a spring board for many businesses, with market traders building up both their customer base and reputations , putting them in a position where they have transitioned into premises on the high street to cope with the demand for their goods and services.
Business like Atomica Comics (Cavendish Street), Peace and Loaf (Trinity Enterprise centre), Grilla Cheese (Dalkeith Street) and Daddy's Café (Cheltenham Street) all started out in the market and now have businesses that haven't just survived, they've thrived, and continue to do so.
Interested? Then get in touch with one of the friendly market hall team on 01229 876555 and pop in for an informal chat about stall availability and the many benefits of being a market trader – they'd love to hear from you!