It's a great time to be a Barrow AFC Fan!
22nd September 2016
... Comments
---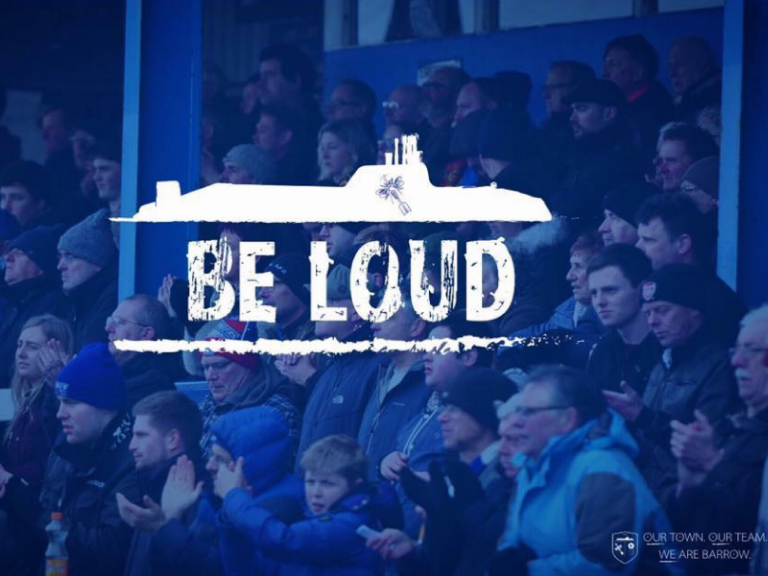 These are exciting times for Barrow AFC
The club are currently (well, at time of writing this) fourth in the Vanarama National League. Their last match resulted in a superb 2-1 victory away at Lincoln, (who started the game as league leaders) and naturally the club and all concerned want to keep the momentum going and keep amassing the points to climb even further up the league table.
It's refreshing to see that the club isn't resting on its laurels. There's a long way to go till the end of the season, with a lot of football to play and a lot of points up for grabs.
Having a squad to cope with the rigours of a long season is vital to the clubs success, and manager Paul Cox is always on the look-out for the right players to come in and bolster and improve an already impressive bunch of players.
Barrow have a 20 strong squad at the moment, but are looking for strength in depth and could still add between 2 – 4 new players. The search isn't restricted to the UK  either. The list of possible targets extends to Germany and other countries too!
Fantastic News! But the problem of course is that it's hard to find players who will fit in and add extra quality to a team that's already going extremely well. You don't want players who will only keep the bench warm, they have to be as good – if not better than the players there at the moment.
To put things into perspective, centre forward Ross Hannah can't get into the starting eleven, and he scored 23 goals last season!
All in all it's a nice headache to have. Keeping the lads on their toes, playing for their place in the team can only be a good thing. Combine this with the great team spirit that's there, and the Bluebirds could have a very good season.
Exciting times indeed – keep up the good work lads!