How you can bake a difference this Thursday!
10th June 2019
... Comments
---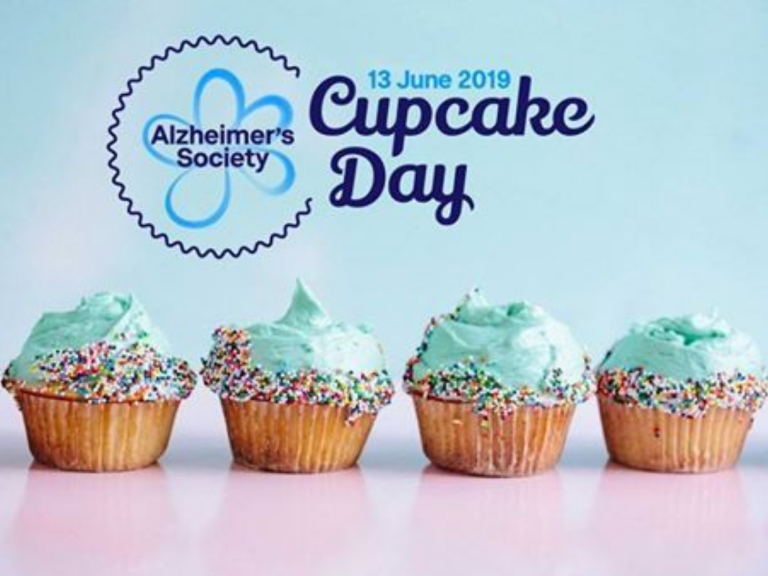 Here's a scary fact for you.
In the average time it takes to bake a batch of cakes – 6 people in the UK will develop dementia. Frightening isn't it?
Dementia has now overtaken cancer and heart disease as the leading cause of death in England and Wales.
Cupcake Day is an annual event created by Alzheimer's Society that brings people together to rise up against dementia by holding cupcake days of their own and raising money and awareness in the fight against dementia.
Whether you love to bake it or fake it, it doesn't matter! Every cupcake day helps fund pioneering research, crucial support services and pioneering care.
Since 2016 Cupcake Day has raised a wonderful £2.7 million, and it's hoped that this year's event will be the biggest and best yet!
So how do you get involved?
Well if you'd like to host your own Cupcake Day you can request a  free fundraising pack by clicking on the following linkhttps://cupcakeday.alzheimers.org.uk/request-a-pack. And don't worry if you're busy on the 13th June – you can hold an event on any day you like – it's the taking part that matters.
So bake a difference and sign up to Cupcake Day and help the Alzheimer's Society continue to be there for anyone affected by dementia - wherever they are, whatever they're going through.
If you're hungry for more information about Cupcake Day please visit https://cupcakeday.alzheimers.org.uk/home where you'll find inspiration, recipes, invites, fun games and more.