FA Cup Fever!
4th January 2017
... Comments
---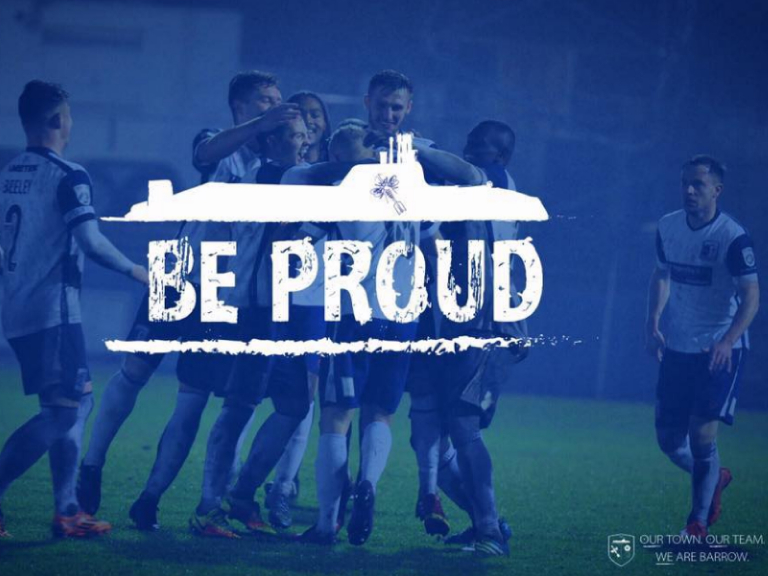 Ok, so the unbeaten streak finally came to an end last Saturday as The Bluebirds ended up the losing side against Gateshead, but there's still plenty to cheer about as the FA Cup rolls into town this weekend.
Following on from their heroics in the last round at Bristol Rovers - this Saturday Barrow take on Rochdale in the third round of the FA Cup (3pm Holker Street) and will once more look to create an upset and progress to the next stage.
Rochdale are currently fourth in League One; Barrow sixth in the National League, but as we saw in round two; in the FA Cup, anything is possible, and personally – I'm tipping Barrow to edge this one.
We've been playing well at home, and with a packed Holker Street the atmosphere is going to be electric (at time of writing there were only about 143 ground tickets left) I know that for many fans, being drawn against Rochdale wasn't the big name draw they craved. Being drawn against a Premiership club would have been great, but, this is a game that we can win; progress in the competition and still have the chance to face one the best teams in the country in round four.
A word of warning though - If you fancy going this Saturday, then you'll need to be quick – tickets are running out fast, so to avoid disappointment you better act quickly! The club will be open 9-5 Wednesday, Thursday and Friday to sell the remaining tickets. We would advise fans who have not purchased tickets yet to do so as soon as possible.
So here's to a great game on Saturday, and good luck to the lads!
Come On You Bluebirds!!