Donor Plea
3rd August 2015
... Comments
---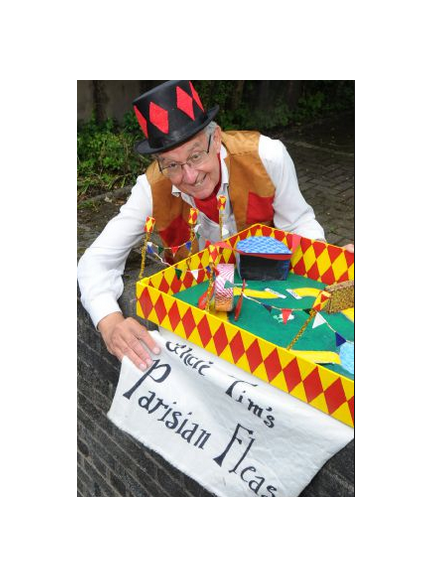 Organ donation (or more to the point, the lack of it) is a major problem not just in Cumbria but across the whole of the UK. Figures recently released by NHS Blood and Transplant give more than a little cause for concern. For the first time in 11 years the number of people donating organs across the UK has fallen.
This is a subject that's very close to a Grandfather from Ulverston's heart.
Street entertainer and retired accountant Tim Melville from Ulverston is urging people to become organ donors – particularly live kidney donors. Mr Melville ran TJ Melvilles and co, and will be known by many who attend Ulverston's festivals for his "Uncle Tim's Flea Circus Show". He desperately wants to raise awareness and increase discussion about organ donation.
 Mr Melville has kidney failure and is currently on the NHS transplant waiting list at Manchester Royal Infirmary. His kidney problems surfaced a decade ago after a heart bypass. Over the years they have become progressively worse and unfortunately due to a number of reasons his family can't be a donor for him.