Creative Week at Barrow Library
13th March 2018
... Comments
---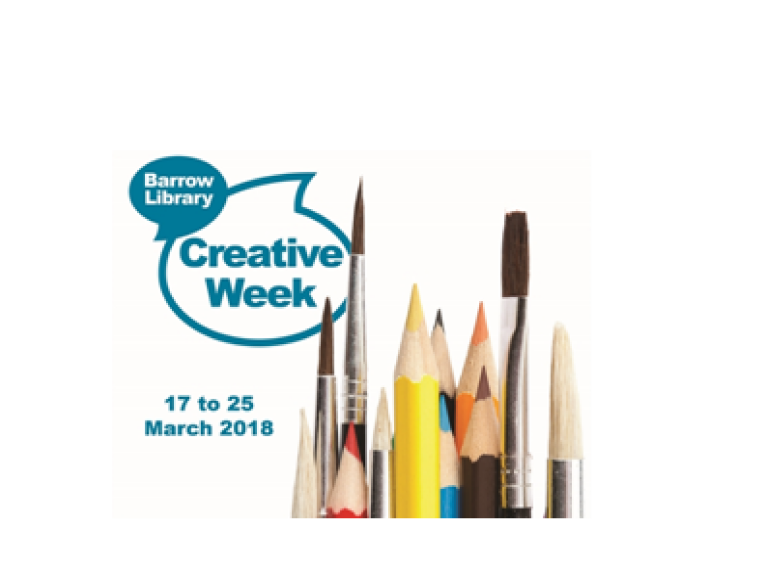 This fantastic festival will see people coming together to be creative in their local community, and Barrow Library would love you to get your creative juices flowing!
There's a wonderful schedule of events taking place at Barrow Library. The Get Creative Festival is a celebration of everything creative. There's plenty to enjoy, with something for everyone, no matter of age or ability, giving you the chance to get involved, get creative and try something new.
So what's taking place?
Here's the schedule of what's on when:
Saturday 17th March – Rock School Choir Concert 2 – 3pm
Tuesday 20th March – Jewellery making for adults 2 – 3pm
Thursday 22nd March – Rhyme Time 10.30 – 11am
Friday 23rd March – Rebel Interiors Adult Craft Workshop 1.30 – 3pm
Friday 23rd March – Rebel Interiors Children's Craft Workshop 3.30 – 4.30pm
                               (Plus regular Storytots and Rhyme Time sessions)
Creative week is a fantastic way of bringing people together and learning new skills, so make the most of it!
For more information, please give the library a call on 01229 407373.