Barrow Market Named One of Britain's Favourite Markets.
13th January 2022
... Comments
---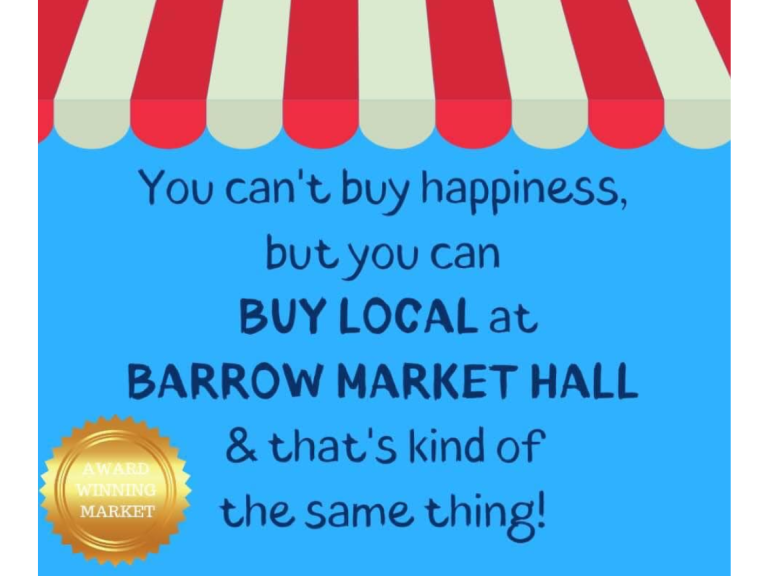 You're always guaranteed a warm welcome and great choice whenever you visit Barrow Market Hall – it's the best shopping experience in town!
Now the ever popular market has put itself in the frame to be crowned Britain's Favourite Market for 2022.
The competition is part of The Great British Market Awards that's run by NABMA (National association of British Market Authorities)
There have been over 30,000 votes cast and the hotly anticipated prize and the winner will be announced on Thursday 3rd February at an event in Birmingham.
The next round of the competition will involve mystery shoppers visiting the top 10 markets before a panel of industry experts decide on the overall winner.
When it comes to supporting the local economy and shopping local you can't beat Barrow Market. The Market has over 55 stalls offering a wide range of products at great prices and is the perfect place to shop, eat and meet.
When you enter the market you get a real sense of community. It doesn't matter what the weathers like outside, you can take your time browsing the many stalls, stop and chat to the stall holders and meet friends for a well- deserved brew and a bite to eat, there's no need to rush.
What sets the market apart from the large supermarkets and grocery stores is that everyone has time to talk and a wealth of knowledge. Nothing is too much trouble, and once you've visited, you'll come back again and again, because no trip to town should be complete without a trip to Barrow Market.
Well done to everyone at the market for making the Top 10 of Britain's Favourite Market and good luck in the next round of the competition!